CPSU joins simultaneous earthquake drill as it takes center stage with nationwide drill advisory
September 7, 2023 – in response to the 3rd quarter National Earthquake Drill, CPSU participates in the simultaneous conduct of the said event held at the CPSU grounds, Kabankalan City.
As natural disasters are inevitable —bound to occur in the most unexpected times, the Kabankalan City Disaster Risk and Reduction Management Division headed by Mr. Elbert S. Javellana DRRM Division Head, facilitated the conduct of an earthquake drill in response to the NDRRMC Memorandum No. 006, s. 2023 on the Resumption on the face-to-face conduct of the 3rd quarter National Simultaneous Earthquake Drill 2023, at Central Philippines State University Kabankalan Campus.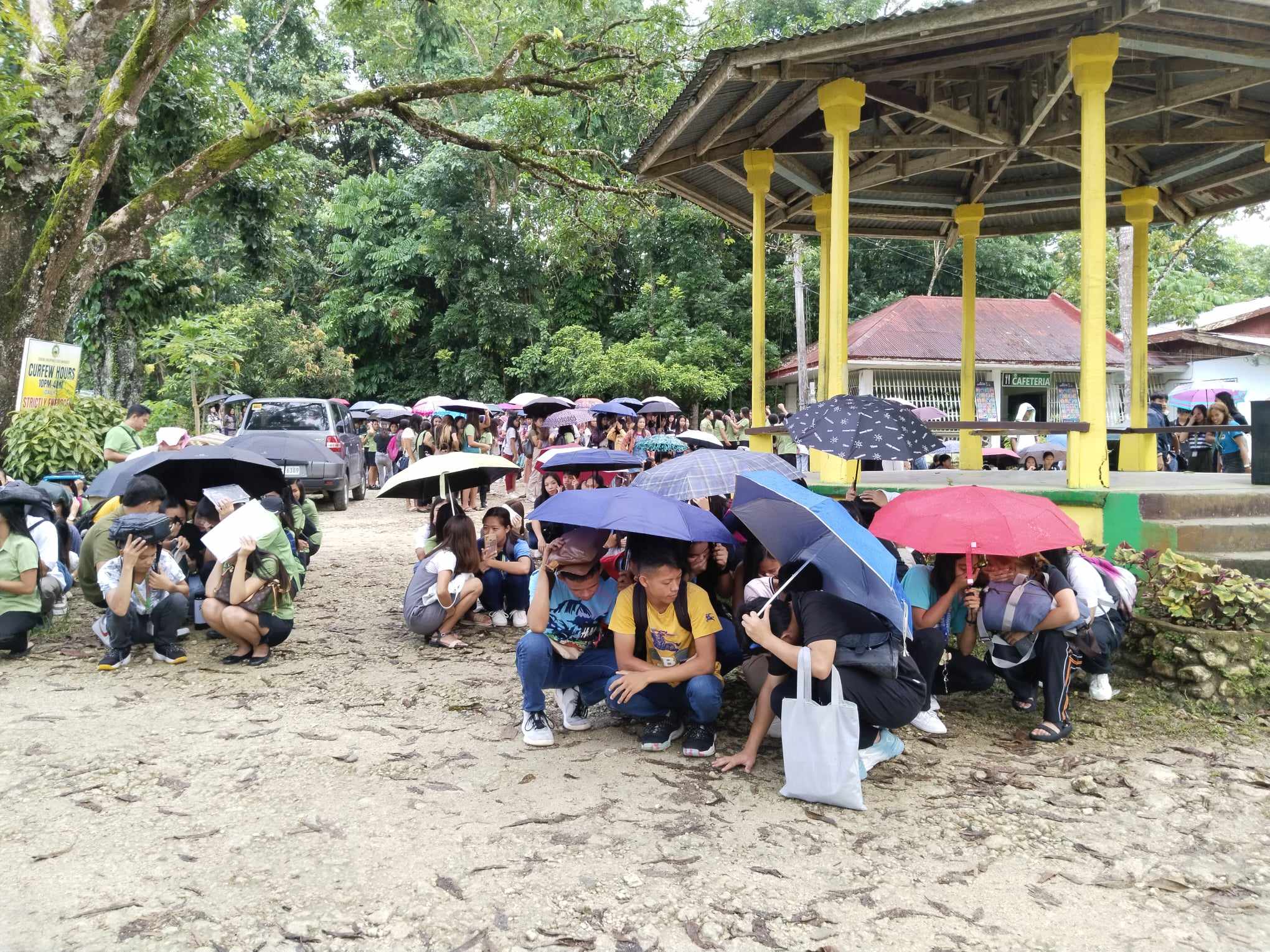 The said activity was conducted in partnership with the CPSU DRRM COMRADES under Sir Alejandro Nalagon, CPSU DRRM Director, and the College Red Cross Youth Volunteers CPSU council (CRCY) spearheaded by Mrs. Kristine C. Duran, University Nurse, CPSU CRCY Adviser, and head of the University Medical unit. The team, with the unity and leadership possessed, paved the way to demonstrate and perform basic strategies to deplete possible destruction if ever such catastrophe takes place.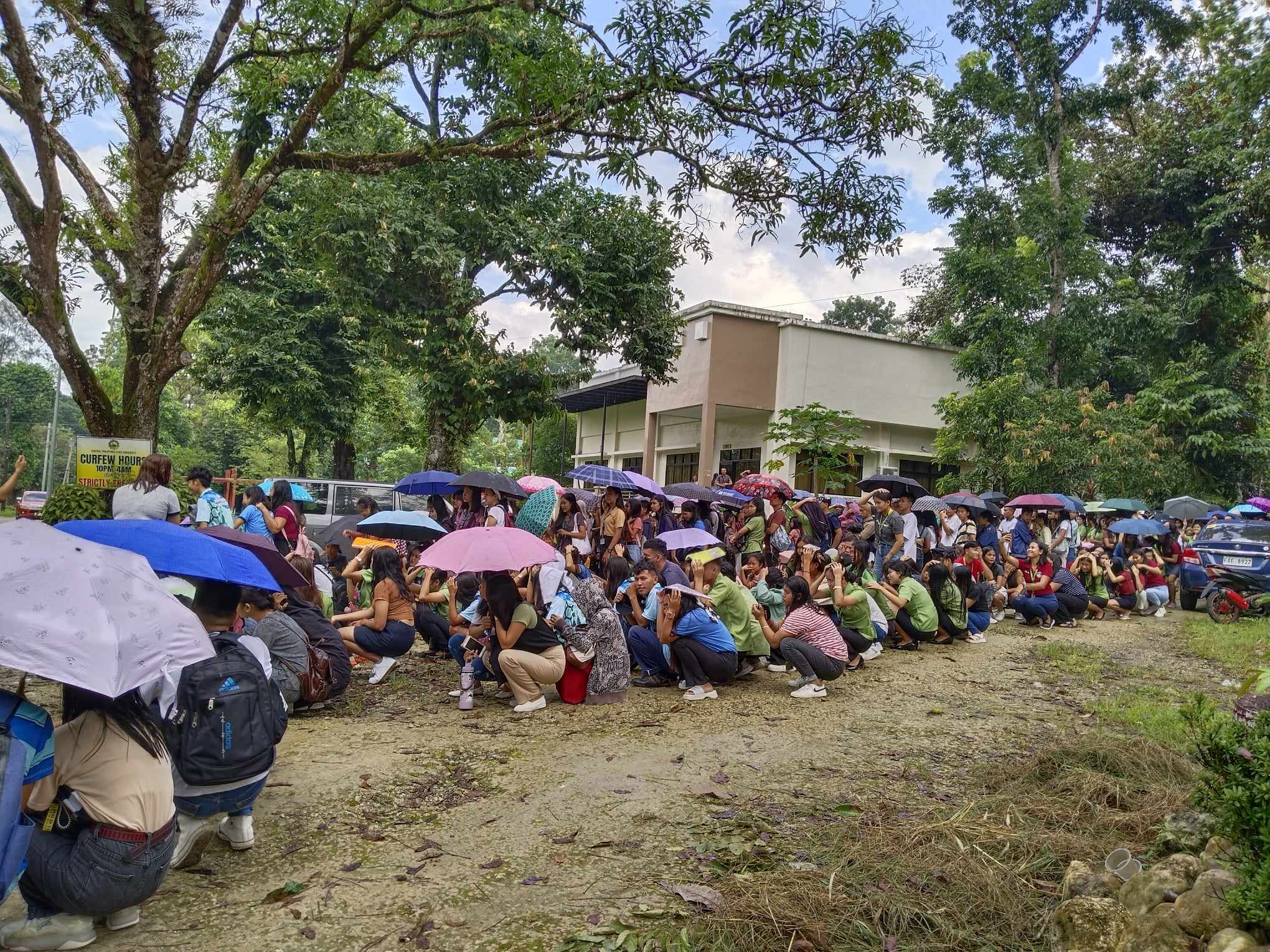 "Earthquake Drill is one of the executive orders that was made under Republic Act 10121 supported nationwide and is practiced quarterly to enhance the knowledge of the student body in terms of disaster and in order to raise awareness not only to students but also to the faculty and staff of our university, so as to minimize the viable impact of the earthquake to the casualties," Sir Nalagon said.
He further added that a series of necessary preparations were made prior to the said drill, which included orientations and actual demonstrations on what to do during such disaster.
The practical message in the said activity is for everyone to stay alert and prepared. And with everyone's participation in the activity, it ignites the fire of resiliency and unity, above all, to stay safe and save lives.
By: Francisco, C.F., ABSS 2A / The Cenphilian
Photos: L. Nilo