CPSU Main Campus Holds 73rd Commencement Exercises
July 21, 2023 – Various stakeholders of Central Philippines State University main campus came together at the Kabankalan City Cultural and Sports Center to celebrate the accomplishment of the graduates of Class 2023, marking the culmination of their years of hard work, perseverance and dedication.
With the theme, "Graduates 2023: Achieving Quality of Life with Professional Excellence," the 1009 graduates dressed in their academic regalia, coming from the 21 programs across the 7 Colleges in the Main Campus, all stood proud and tall, ready to cross the threshold from university life to the next chapter of their paths in the real world of work.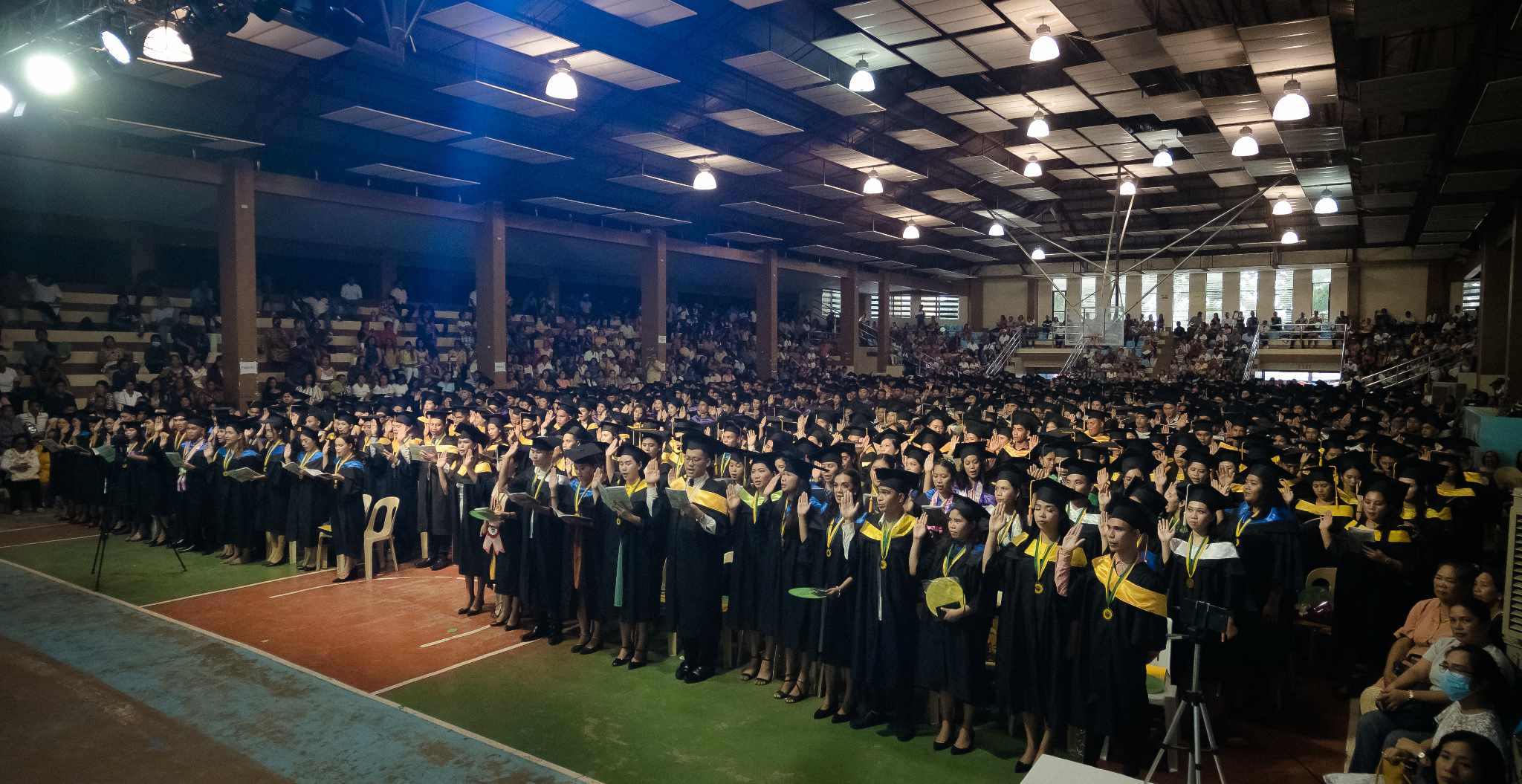 For this year's Latin Awardees, there were 2 Summa Cum Laude from the Bachelor of Science in Applied Statistics (BSStat), 49 Magna Cum Laude, 20 Cum Laude, and 3 Special Academic Awardees.
The commencement ceremony was graced by Hon. Jose Albert Barrogo, the Regional Technical Director for Operations and Extension of the Department of Agriculture (DA) - Western Visayas, and a member of the CPSU Board of Regents (BOR) of FY 2022-2023.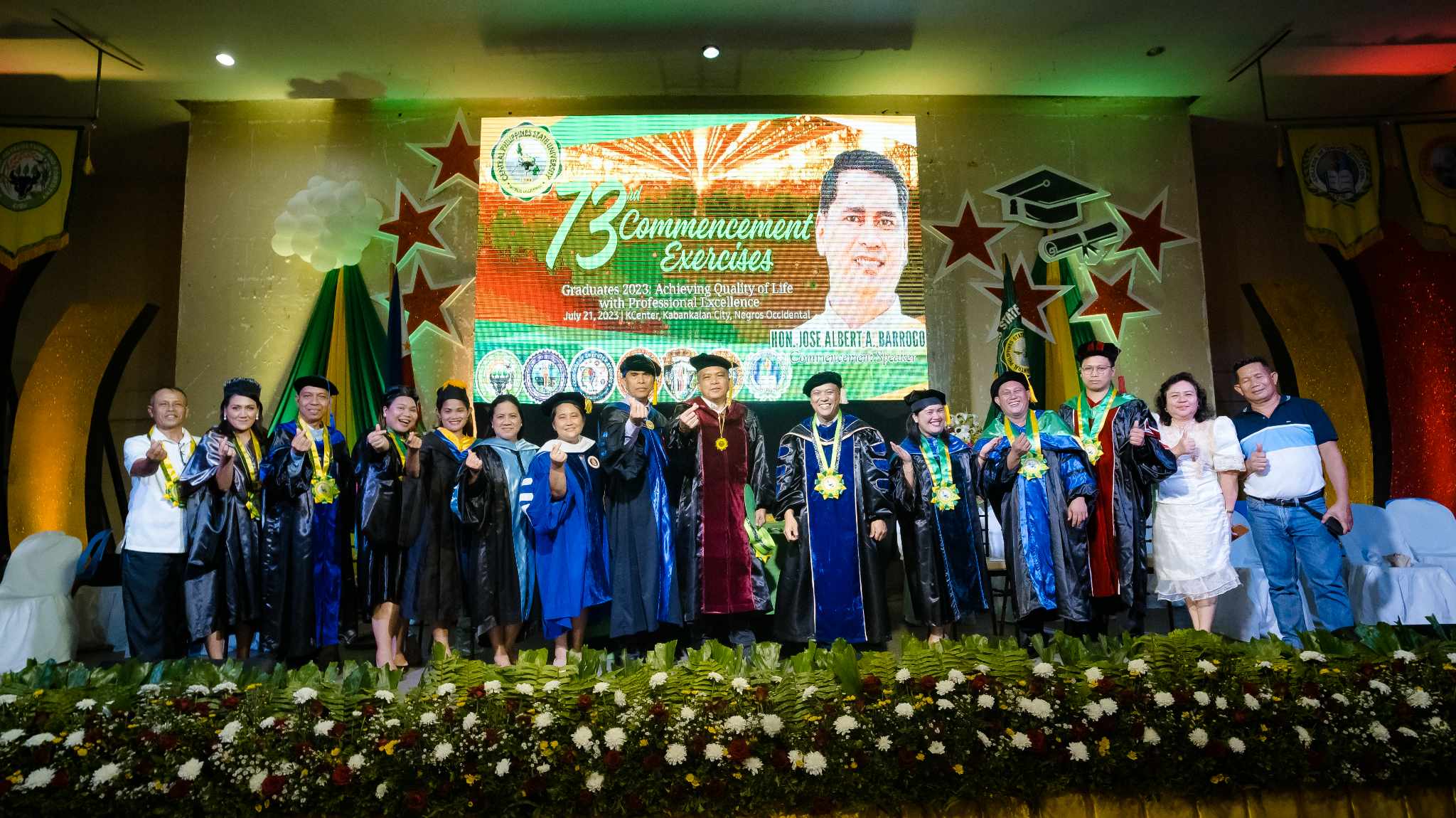 In his talk, Hon. Barrogo stated how graduation is a celebration of not just academic achievements of graduates but also of their personal growth and transformation, as well as on their resilience, adaptability, and commitment. He also highlighted on the importance of lifelong learning and the quest to further improve oneself in the midst of this highly competitive world.
The event was also graced by the presence of the institution's Board of Regents, and the inspirational messages delivered by Hon. Benjie Miranda, City Mayor of Kabankalan, Vice-Mayor Hon. Miguel Zayco, and Hon. Ralph Alvarez, Sipalay City SP Member, representing Hon. Mercedes Alvarez, Congresswoman of the 6th district of Negros Occidental and member of the CPSU BOR.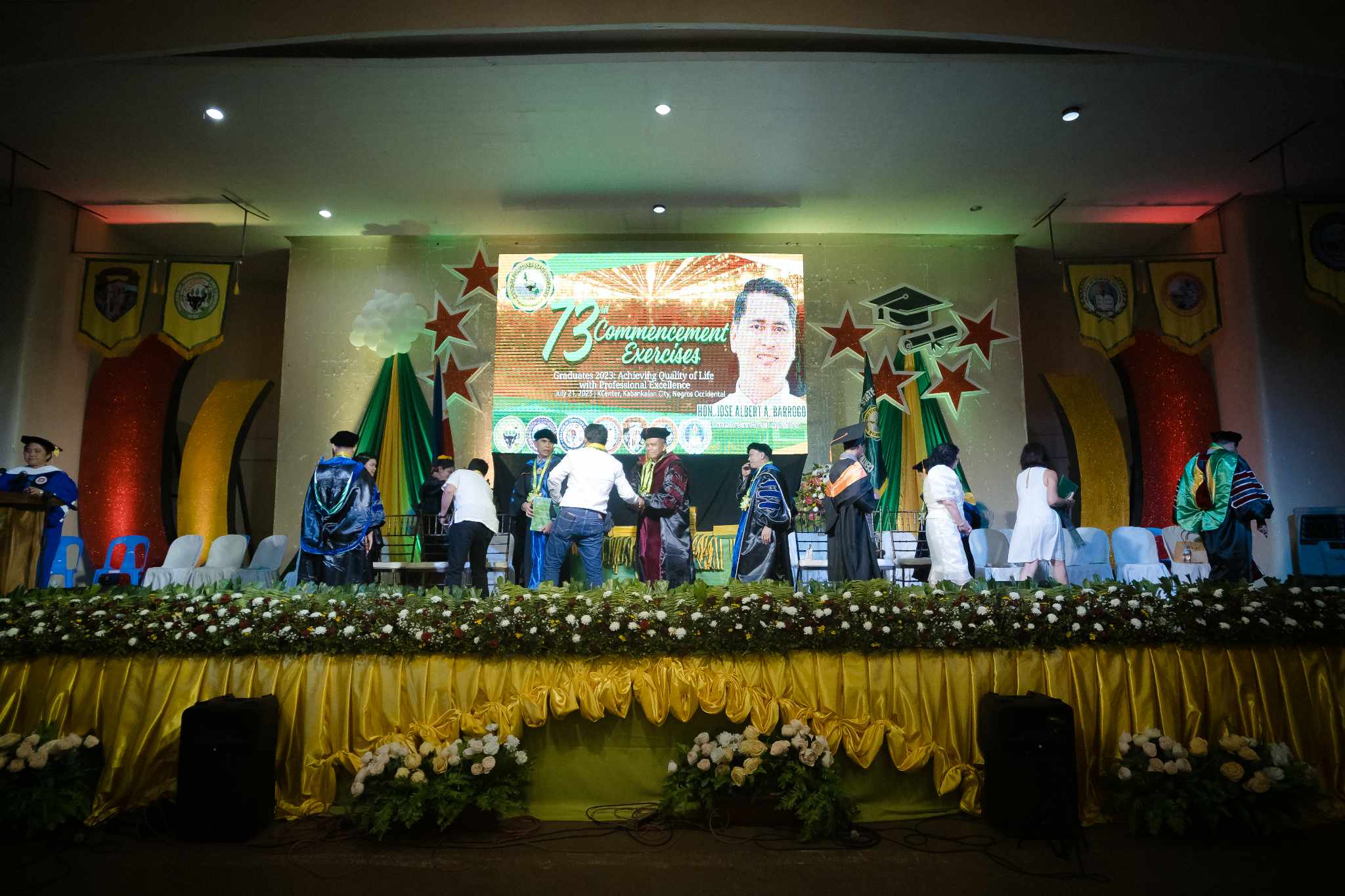 Mr. Rodmar Sumog-uy, the class Suma Cum Laude with the highest GWA of 1.20 also gave his commencement address stating how each had fought their individual battles victoriously bringing them to this moment – receiving their hard-earned and well-deserved diploma. And like most Cenphilians, he narrated how, despite being financially challenged, he was able to juggle responsibilities between his studies and work, and how the support and trust of family, friends and mentors, made them believe in their potential and take steady strides toward success.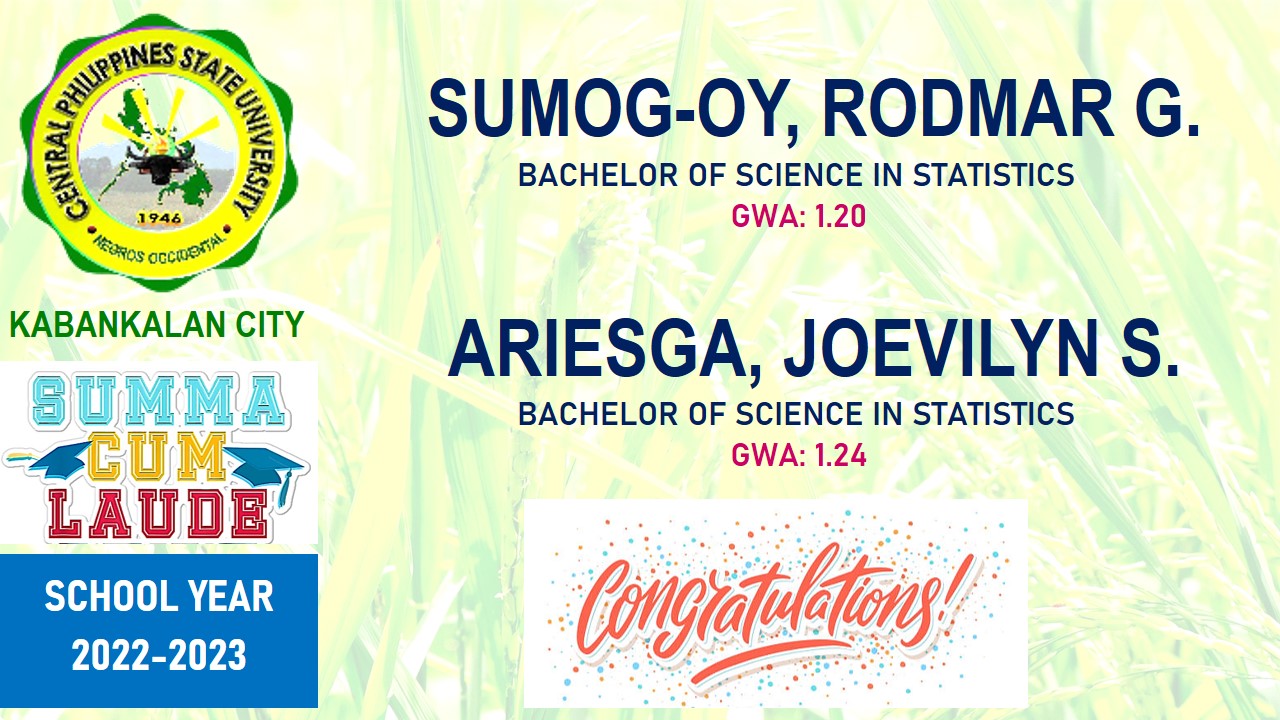 The significance of CPSU's 73rd Commencement Exercises indeed resonates deeply with the graduates as they embark on their journey into the world of work. As they carry with them the lessons learned, the friendships made, and the determination to make a positive impact in their chosen fields, with a sense of purpose and a passion for lifelong learning, the CPSU graduates are now ready to tackle the challenges and seize the opportunities that lie ahead, making their Alma Mater proud every step of the way.
By J.A. Emoy
Photos: CPSU-OSSA