5 More Home Solar Systems for Cabugan
Central Philippines State University through the Research and Extension Office, the Graduate School and College Alumni Batch 1990 installed solar systems at 5 houses in Sitio Cabugan, Brgy. Tagucon on April 16, 2019.
Each system includes a 210W, 1324x 992 x 35 mm monocrystalline solar panel and 1000 W inverter, which together is capable to power not only household lightings but also laptops and electric fans.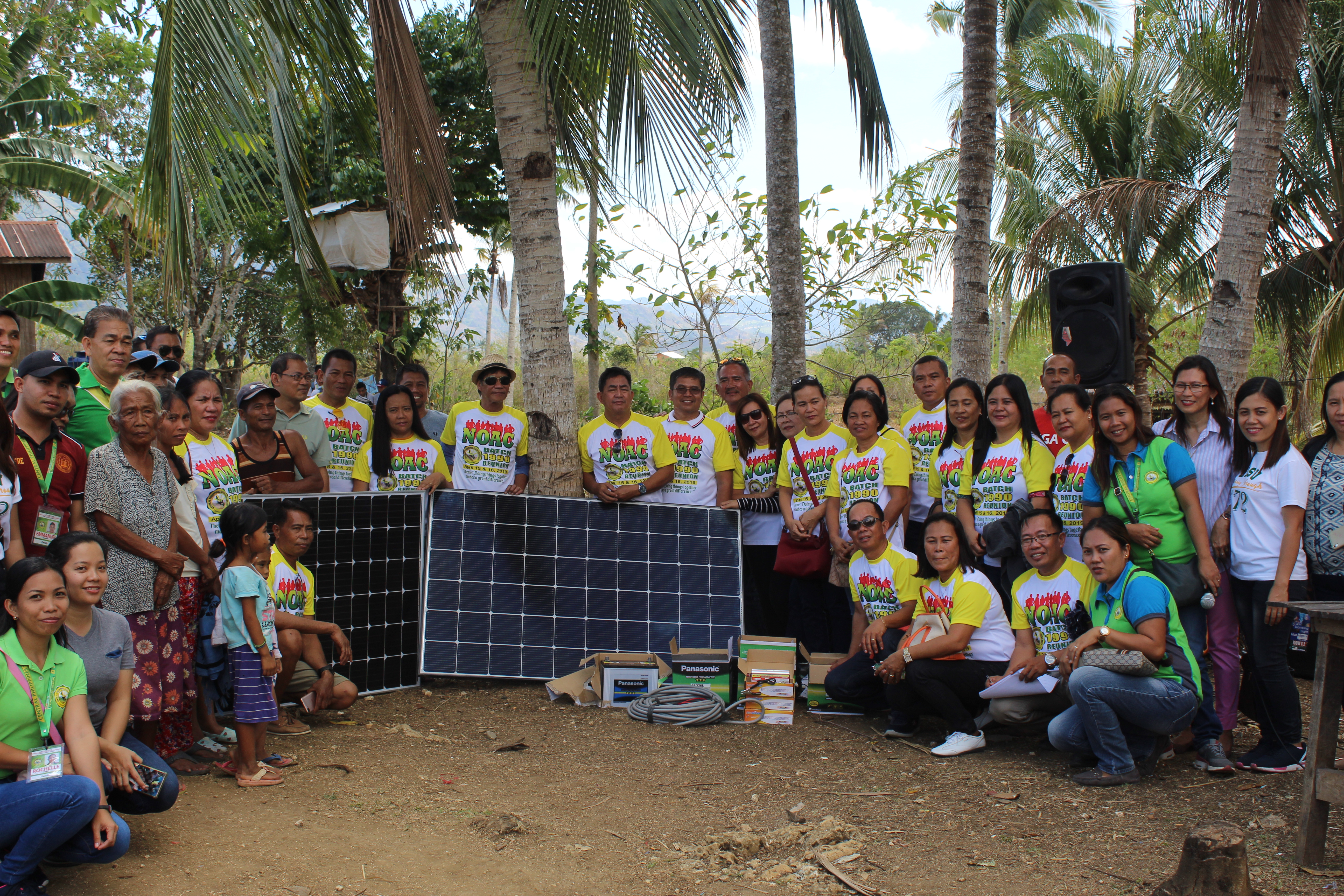 NOAC Batch 1990 together with CPSU faculty and community partners in Cabugan.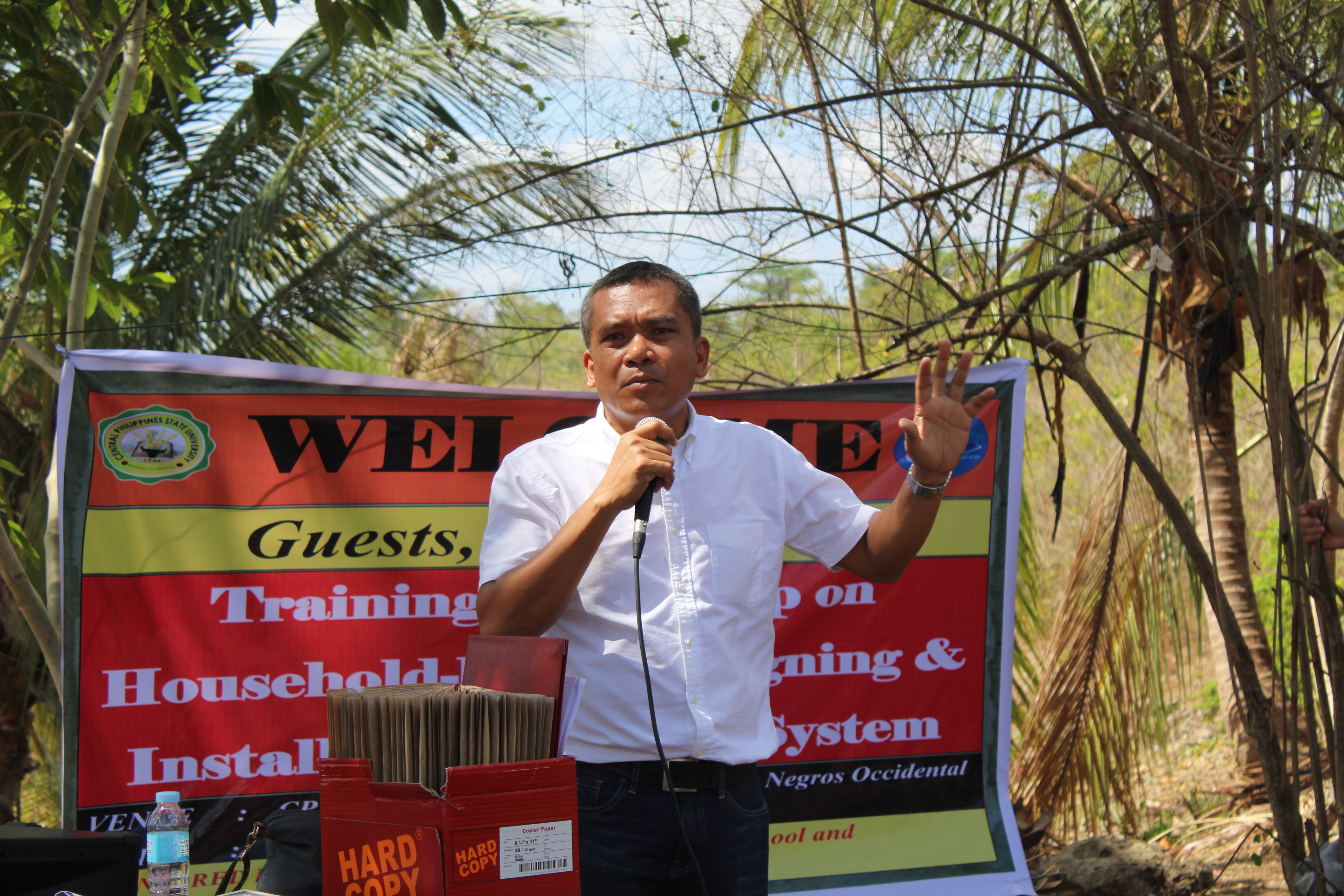 CPSU president Dr. Aladino C. Moraca, who is also a member of NOAC batch 1990.
University president Dr. Aladino C. Moraca said during the short program to open the Training Workshop on Household-based Designing and Installation of Solar System, that in one year, CPSU has already installed solar systems in 8 of the 27 households in the area. He added that he plans to prioritize the installation of home solar systems to households with access to the springs and caves nearby and convinced them to protect the water source in exchange for the amenity.
On February 23, 2018, partner agencies from the government, the private sector and CPSU through the College of Agriculture and Forestry (CAF), officially turned over two solar home systems and rainwater collectors to two residents of Sitio Cabugan during the launching of the trade-off community-based natural resource management program of CAF.
The program is an extension service wherein the recipients agreed to receive the goods in exchange of their effort to manage natural resources in their community. In particular, each recipient has to allot 1.5 hectares for organic farming, protect the forest and send their children or relative to study at CPSU.
The program is supported by partners from RU Foundry and Machine Shop Corporation and EcoAgri Development Foundation, Multi-Sectoral Alliance for Development-Negros (MUAD-Negros), the Office of the Provincial Agriculturist (OPA) of Negros Occidental, and Foundation for the Philippine Environment.