CPSU launches Local Conservation Day
CPSU made a stand on environmental conservation once again—for it is not ours to destroy, but ours to preserve!
With the theme "Dunang Manggad Amligan, Kabuhi Proteksyonan, Eskwelahan naton Pasanyugon Para sa Sunod nga Henerasyon", Central Philippines State University (CPSU) held a two-day Local Conservation event last June 6-7, 2023 at the Clemente Sports Complex, advocating students of different colleges to have full participation in the conservation of earth's natural resources and the environment.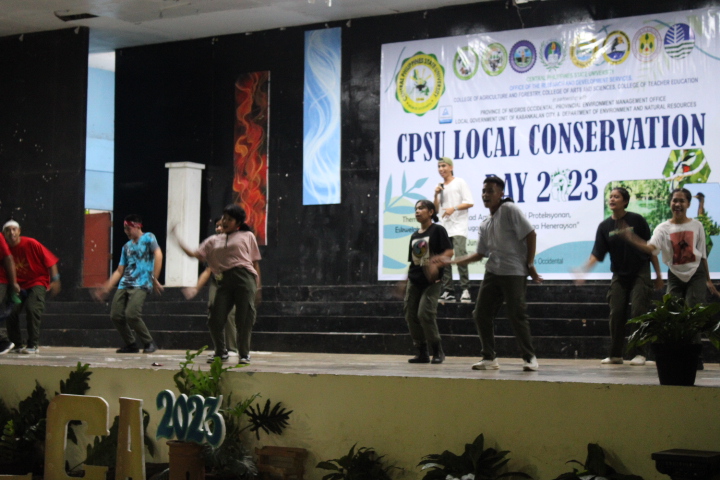 Special guests were Mr. Jose Aldwin Legazpi, Dr. Joel Palata, Engr. Ariel Canonoy, Engr. Susana, Honorable Vice Mayor Miggy Zayco and others. They delivered messages that reflect on environmental protection and awareness. They then joined the ceremonial ribbon-cutting of CPSU forest products and Photo Exhibit held on the same day.
Moreover, different significant topics were given as a response to the Sustainable Development Goals (SDGs) such as Climate Change, Life Below Water, and Life on Land, by Mrs. Maria Elena San Jose of the Technical Support Services, PEMO. She gave emphasis to CPSU's (2) local conservation areas: LCA 1 and 2. At the same she emphasized on campaign of no to single-use plastics, for this is not the endeavor of a few people but for everybody."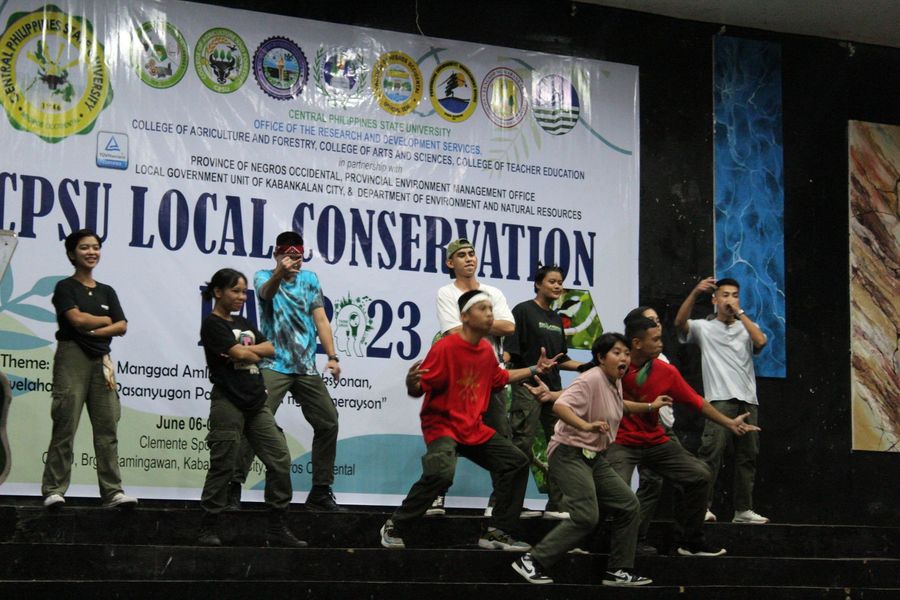 In the Presentation of Research Resources of the Flora and Fauna, Mr. Pierre Francis San Jose introduced Fauna; Different Types of Birds, while Mr. Paul B. Doro presented Fauna by Research, and Mr. Dominic Billen for the Inland Flora. In addition, the Rationale of the CPSU Earthlympics and Socio-economic Survey was tackled by Dr. Angelie Rose B. Lumba together with Mr. Christian Serfino in the presentation of Tourism Environmental Impacts.
As part of the event, facilitators prepared various activities competitions to enhance students' skills, knowledge, and expertise in painting, poster making, singing and dancing (sayawit and tiktok showdown), and sharpened their intellectual capacity through an environmental quiz bee.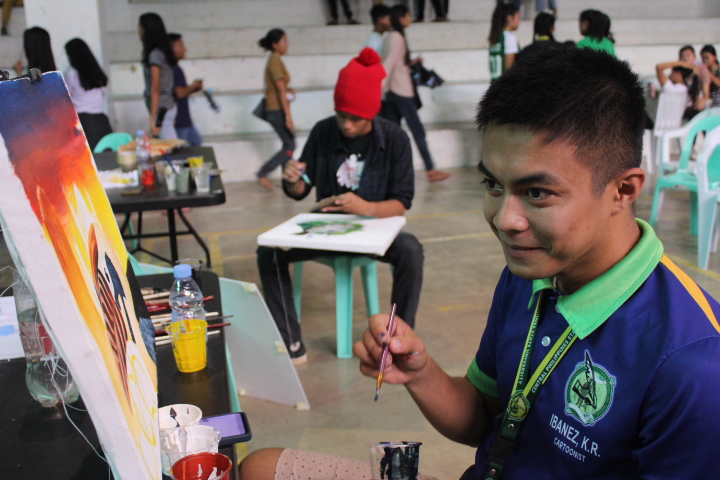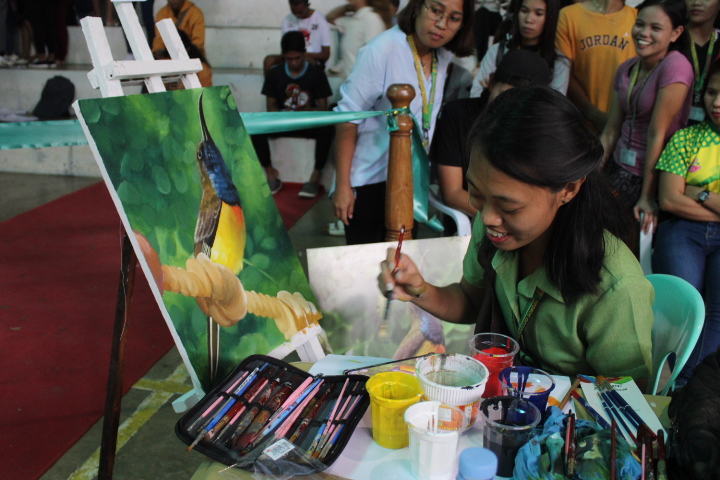 The College of Teacher Education earned the Best in Composo and Choreography award and was awarded champion of CPSU's first-ever Sayawit competition. Further, Ms. Maria Jessica Alimane Binabae and Mr. Jesriel Daguia from the College of Teacher Education received the title of the best tiktoker award 2023. Claiming the second spot was the College of Criminal Justice Education. In the Quiz Bee competition, the College of Engineering was declared as champion with participating students: Engr. Jewowie Amibal, Frij Bimbao, Ed Jay Villo, and Cherry Lou Sarsona. Ranked as 1st place was from the same college, with Ausyin Quilbot, Aya Katrina Pineda, John Patrick Candido, and Romeo National as their participants. In 2nd place was the College of Agriculture and Forestry with Mirasol Jaranilla, Donalyn Daguntas, Bea Millezo, and Jevvy Jaranilla.
Below are the results for each of the competitions held.
QUIZ BEE TOTAL SCORES:
COE – 74, COE – 73, CAF – 71, CAS – 69, COTED – 66, CAF – 54, & CCJE - 46
PAINTING CONTEST:
Champion: Reka B. Calumberan (CAF)
1st place: Ronald D. Seron (CCS)
2nd place: Renzel L. Alibango (CCJE)
POSTER MAKING CONTEST:
Champion: Kent Ryan Ibanez (CCJE)
1st place: Wilfre E. Moscoso
2nd place: Jessever L. Mayang
The event was spearheaded by the College of Arts and Sciences, College of Teacher Education, and the College of Agriculture and Forestry in partnership with the Province of Negros Occidental Provincial Environment Management Office, Local Government Unit of Kabankalan City, the Department of Environment and Natural Resources, and the Research Services, together with the College of Business and Management.
by: Francisco, C.F - ABSS 2A / The Cenphilian Publication
Photos: R. Macariola, BSAB 2 & J.M. Facto, BSED Sci 3/ The Cenphilian