CAS-ASSOC holds "Solidarity Night 2013" in grafitti-themed apparels
"Different Folks, Different Strokes, One Desire for Change" – this was the theme in the kaleidoscopic grafitti themed Solidarity Night of the College of Arts and Sciences (CAS) last Friday, May 19, 2023 at the Clemente Sports Complex gymnasium.
Composed of the faculty, staff, and students from various programs, AB English Language (ABEL), AB Social Science (ABSS), and BS Statistics, the event captured the unique yet vibrant display of individuality and creativity of each one coming together to celebrate oneness, acceptance and camaraderie.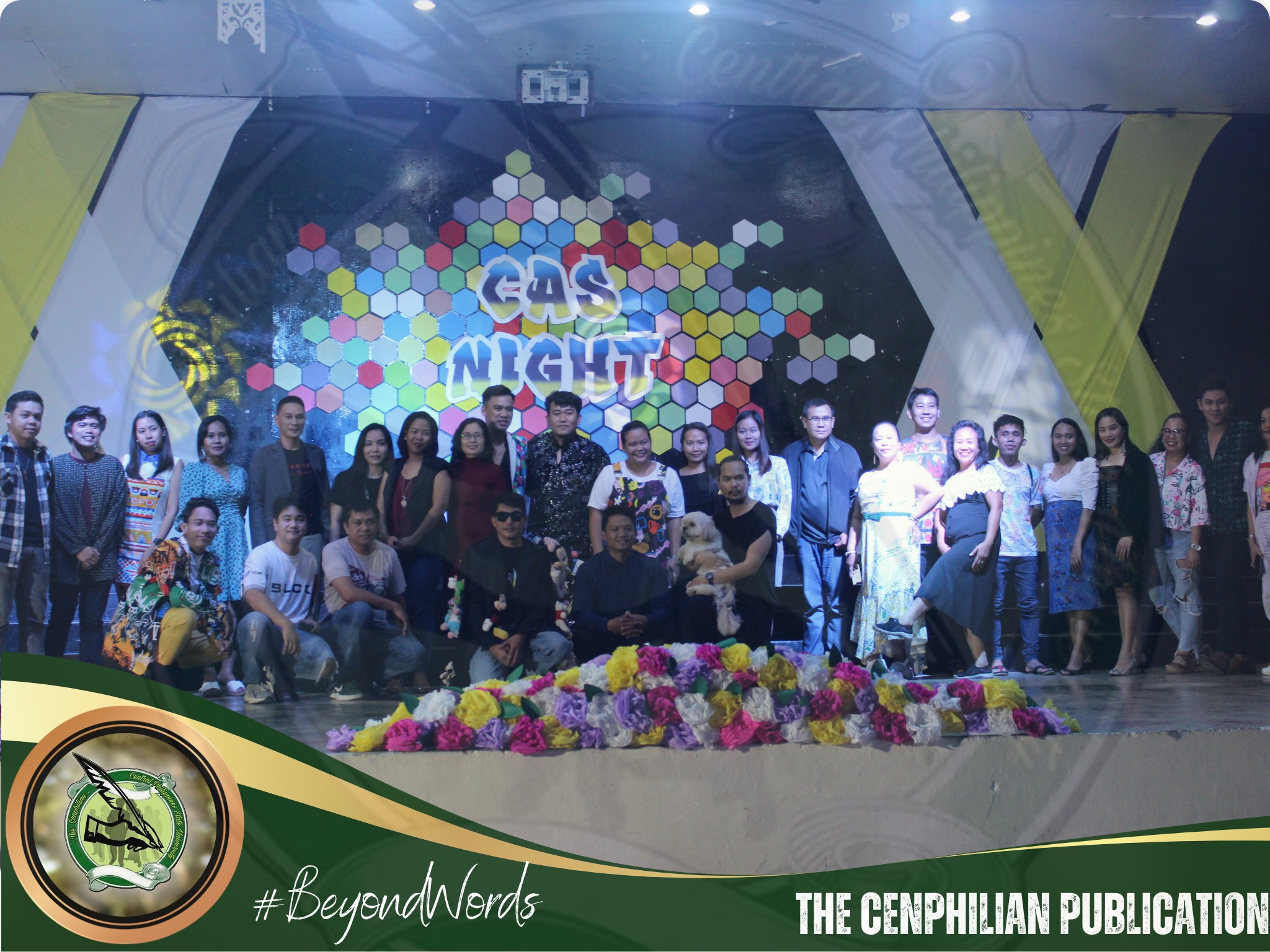 Breaking away from the traditional ball or formal night concepts, attendees donned colorful and eccentric outfits, transforming the atmosphere into a living canvas of diversity. The dress code for the evening was "Upcycled Red Carpet Fashion," promoting sustainability and affordability.
The CAS Solidarity Night featured several exciting activities, starting with the Sustainable Runway Show and Dance Sports "Waras" stealing the spotlight as the highlights of the event. Participants enthusiastically showcased their talents and passion, vying for the title and celebrating their successes.
Graffiti, a powerful form of self-expression through art, served as the central theme of the event. The night was emceed by Jeric Arsaga and George Louie Carillo, second-year students from the AB English Language program, who infused the gathering with energy and excitement.
The event successfully brought together individuals from diverse backgrounds, emphasizing the importance of embracing one's uniqueness and fostering a sense of unity. The College of Arts and Sciences continues to champion inclusivity and creativity, providing a platform for students and faculty to celebrate their differences and work towards a common goal of positive change.
As the gymnasium echoed with voices of encouragement and applause, it was clear that the CAS Solidarity Night had left a lasting impression on all who attended. This extraordinary event will undoubtedly be remembered as a testament to the power of diversity and the desire for a brighter future.
The Arts and Sciences Society (ASSOC), headed by their adviser, Sir Jeffrey Gil Lingamen, received praises and gratitude for organizing such a memorable evening, demonstrating once again the College's identity of being artistic and cheerfully different.

By: Francisco, C.F ABSS 2A & Arsaga, J. ABEL 2A - The Cenphilian Publication