OSSA conducts university-wide benchmarking, planning and synergy
Aiming towards the continuous improvement in all its student-related services, the Office of Student Services and Affairs (OSSA), headed by its dean, Dr. Pilipinas Ma. D. Jareño, conducted a two-day benchmarking, planning and synergy last September 8-9, 2022 at the Mt. Ballo Hall, CPSU Main Campus, Kabankalan City.
Participants in the said activity were all the OSSA practitioners coming from all the ten (10) extension campuses and two (2) extension classes of the University.
Highlights in the first day included the presentation of various OSSA services, management updates and plans, and the revisit of the OSSA strategic plan for the current school year. Office heads in each of the OSSA services likewise laid-down their targets, processes and current plans which were cascaded to the entire group especially to those from the extension campuses.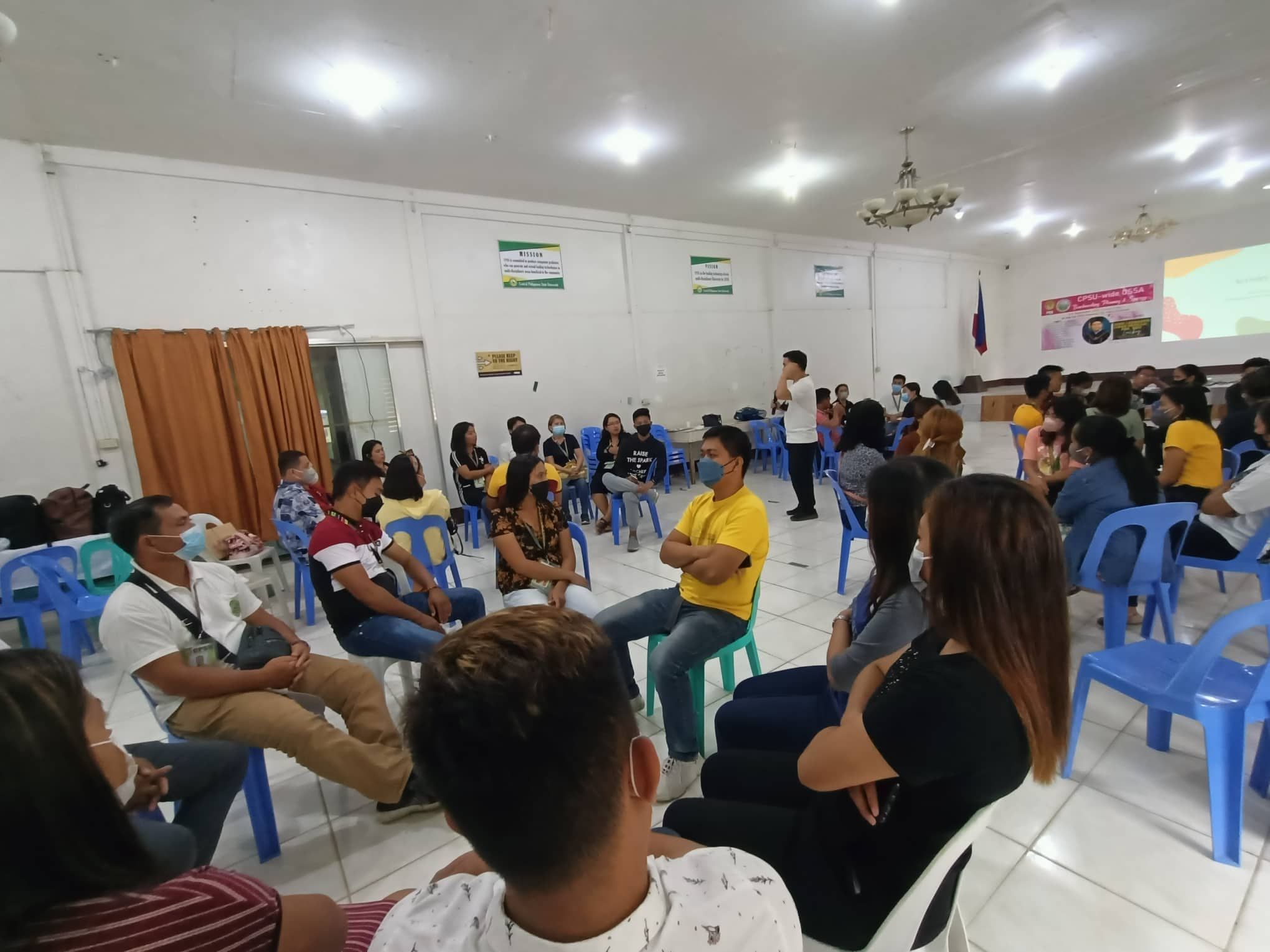 These were the following: Counseling and Guidance services, Career and Job Placement services, Medical services, Housing services, Food services, Student insurance, and Students with special/specific needs, Safety services, Security services, Student publication, Yearbook, Cultural development program, Sports development program, Multi-faith services, SSG, FLP, Student scholarship and Financial assistance program, Research and Community involvement, Ancillary services: Dress code, Haircut, Student discipline and Crisis response, and the CPSU Parents and Personnel Association.
Updates on OSSA-relevant assessments with focus-group discussion of respective concerns was likewise facilitated.
The second day was graced by the invited resource speaker, Dr. Jose Leonardo Lisas Degillo, RGC, dean of the College of Arts and Sciences of the Kabankalan Catholic College, and the focal person of the KCC Assembly of Societal Agents for Gender and Development (KASAGAD). He spoke on the essential soft skills necessary for OSSA practitioners. After his talk was the presentation of the OSSA calendar of activities and other relevant concerns.
By: J.A. Emoy