CPSU expands external network through partnership with Tarlac AU
Hinging on the University's legacy of sharing sustainable practices in education, research and extension programs in the entire country, CPSU once again extends linkage with a SUC in Central Luzon, the Tarlac Agricultural University (TAU) last July 26, 2022.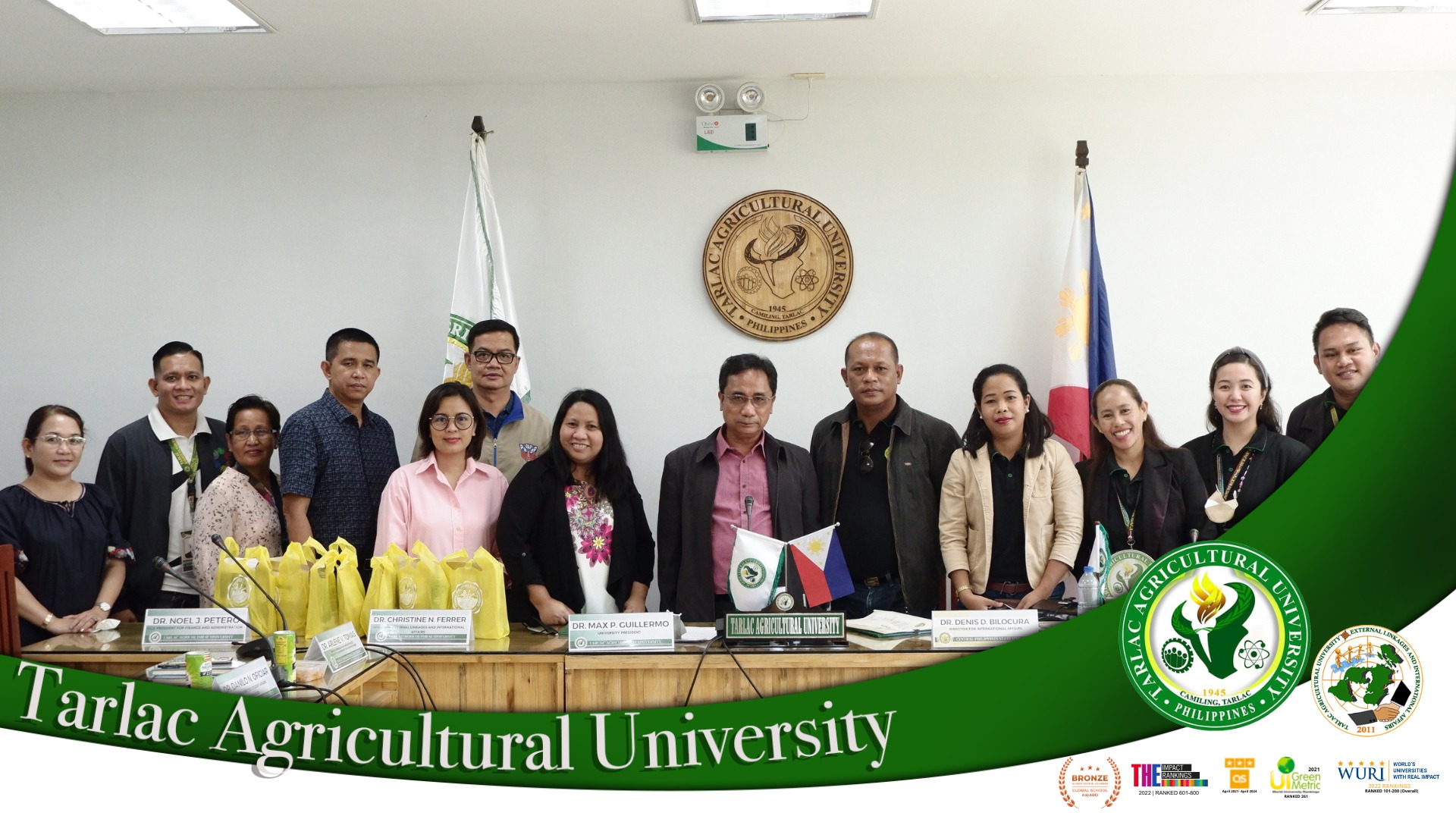 Purpose of the said visit was to strengthen new networks of communication through the signing of Memorandum of Understanding (MOU) and sharing of best practices aligned to internationalization, while also advancing alliances to ensure the next generation is ready to lead in a highly globalized and interconnected world.
In a special program hosted by TAU, CPSU was privileged to showcase its research and extension priorities zooming in on conservation agriculture, silk industry, food security, and economic alleviation through reforestation, peace, and livelihood initiatives.
Dr. Max P. Guillermo, TAU President, likewise expressed gratification upon realizing how CPSU's banner commodities and flagship initiatives are very much relevant to TAU programs. Dr. Christine N. Ferrer, Director for External Linkages and International Affairs (ELIA), further presented the internationalization roadmap and accomplishments of their University.
Attending the event were the officials of the host institution composed of Dr. Danilo N. Oficiar, Vice President for Student Services and Development; Dr. Noel J. Petero, Vice President for Finance and Administration; Dr. Arlene V. Tomas, Officer-in-Charge, Office of the Vice President for Academic Affairs; Dr. Sheila R. Lingaya, Assistant Director of ELIA; Dr. Benny Soliman, Director of Student Services and Development; Dr. Yolanda S. Guillermo, Director of Extension and Training; and Dr. Maria Elena T. Caguioa, Director of Research and Development.
Meanwhile, the CPSU delegation was headed by Dr. Denis Bilocura, director for International Affairs, together with Dr. Josephine Asuncion Emoy, director for Instructional Media Production and Development Center, Dr. Marjon Malacapay, director for Licensure and Review, Dr. Aubrey Ginelle Rallos, CPSU yearbook coordinator, and Dr. Rosemarie Gallardo, CPSU Cauayan campus registrar.
Seeing how both Universities share common advocacies, the initial take-off of the said engagement is considered a step closer for a promising partnership in raising the educational banner of the country.
By: J.A. Emoy