Way forward for internationalization: CPSU inks agreement with Royal Univ of Agriculture, Cambodia
Gearing towards the establishment of international reputation to rise amidst the challenges and opportunities associated with globalization, Central Philippines State University (CPSU) once again condescended towards becoming a foothold in the international higher education community by inking partnership with the Royal University of Agriculture (RUA) in Cambodia.
The said Memorandum of Agreement was signed by H.E. Dr. Ngo Bunthan of RUA and Dr. Aladino Moraca as represented by Dr. Angelie Rose Lumba for CPSU, during the 3rd International Sustainable Agricultural Intensification and Nutrition (SAIN3) research conference held at Siem Reap, Cambodia last June 27-28, 2022.
This was attended by CPSU delegates Dr. Lumba, director for Research and Development, and Dr. Joe-An Mae Escober, Murcia extension class coordinator, who also presented their papers in the same event.
Expected programs and engagements arising from the said partnership are exchange of scholars and professors for lecture and short-term visits, participation of scholars in conferences, symposia and instructions, exchange of agri-related information, academic materials and publications in the fields of mutual interest.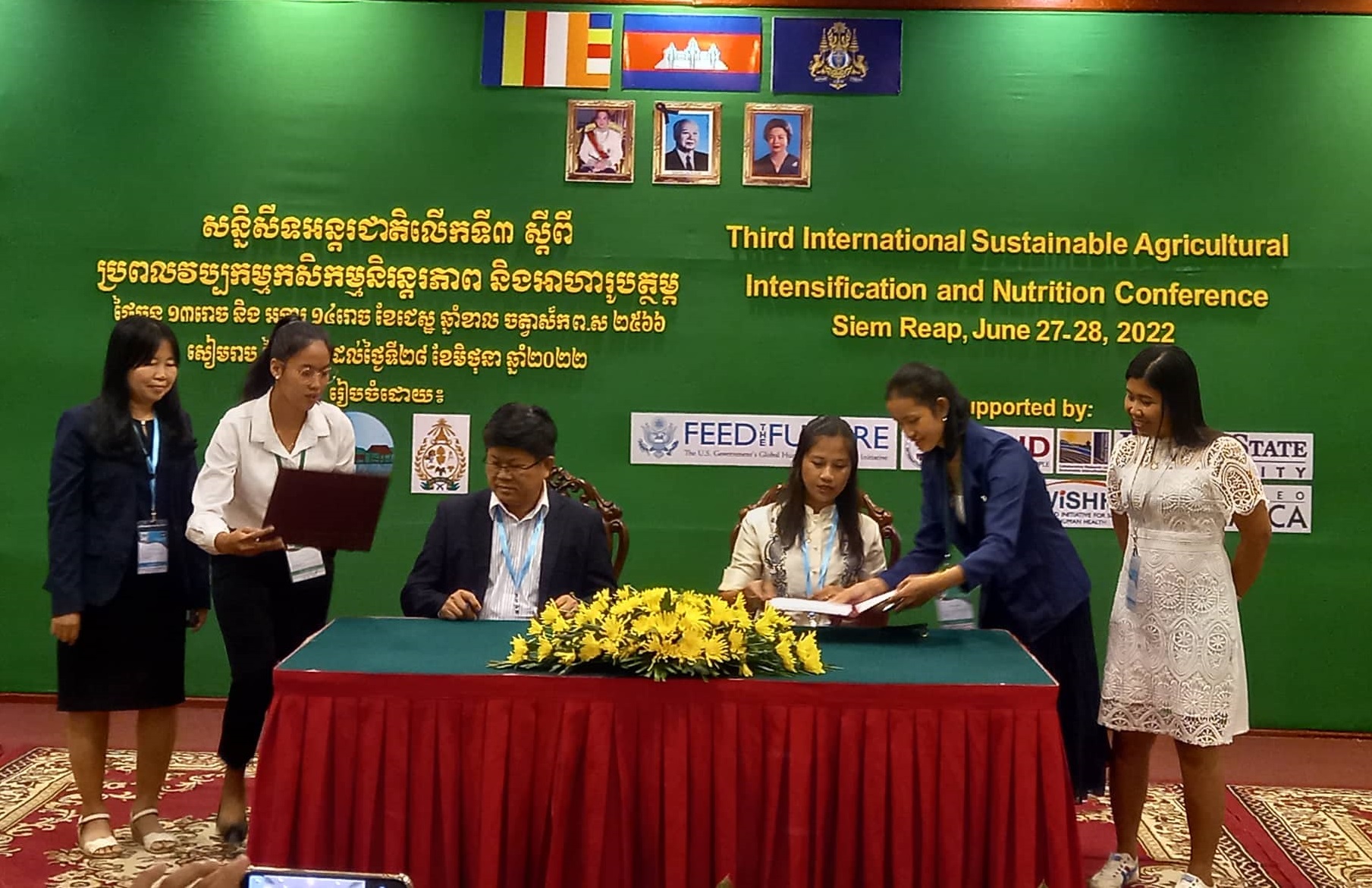 With this collaboration with RUA, the University projects an increased visibility with possible international partners in the future. It will likewise strengthen research and knowledge production, as well as diversify and capacitate its faculty for international ventures aligned with the target outcomes.
By: J.A. Emoy
Photos: J.M. Escober