CPSU holds 76th Recognition Day for outstanding Cenphilians
CPSU Main Campus - Academic and co-curricular awardees for the current school year once again marched to receive their awards during the 76th Recognition Day of University held last July 1, 2022.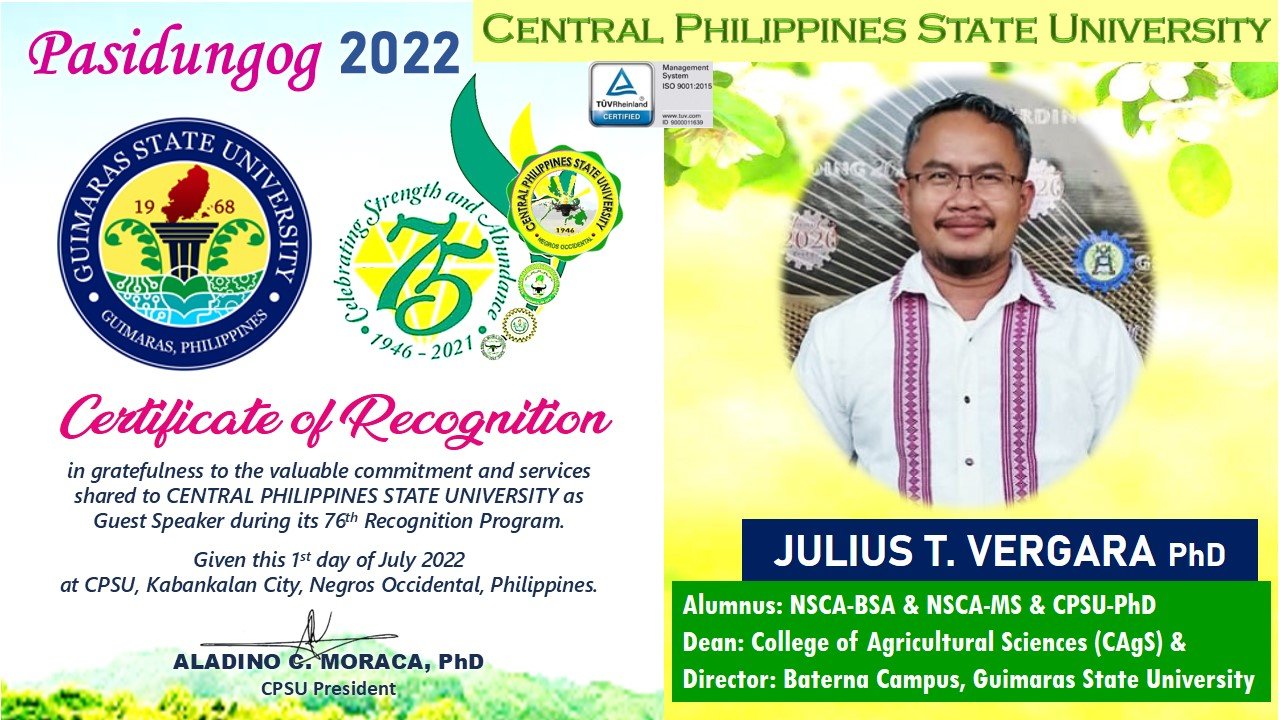 Smiles of pride and victory were visibly painted in the masked faces of the students as they come forward to receive their plaques of appreciation, medals and certificates as an academic year's pay off for the hurdles they have surpassed. They were those recognized as Academic Awardees, Best in Arts, Best in Journalism, Best in Sports, Best in Leadership, Best in Thesis, Best in Capstone Project, Best in Internship, OJT and Practicum.
Opening the awards ceremony was Dr. Fernando Abello, Vice President for Academic Affairs, who emphasized on the importance of education and resiliency amid the pandemic.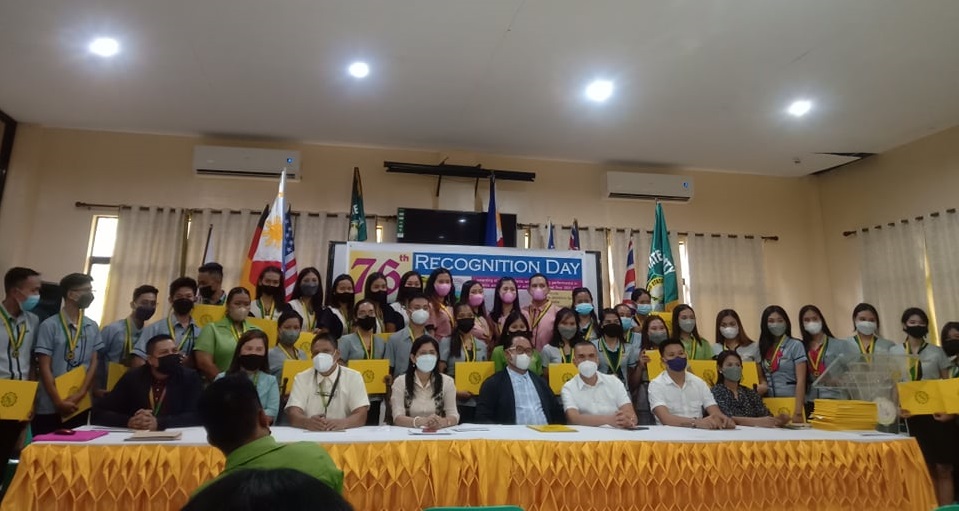 "Overcome and fight these challenges, learn to fight back on these, otherwise you will be overtaken by the development… You are competing with yourselves. Pass the exam, that is your passport to employment. Study and focus on your goals. Medal is there, but achieving your dream is one thing," Dr. Abello added.
Gracing the event was Dr. Julius T. Vergara, Dean of the College of Agricultural Sciences and Director of Guimaras State University (GSU), Baterna Campus. He is an alumnus of NOAC during his college years, including his post baccalaureate degrees. He inspired the awardees by sharing his milestones at GSU.
"Always be at your best in all the things that you do. But in working things do not compete because working with competition will end up to anger, not success. To those who were not able to make it, do not despair. Keep trying and study harder. You will have you time," he stated.
Towards the end, Dr. Vergara congratulated the CPSU administration, faculty, staff, parents, honorees and everyone for doing their best.
The said event was spearheaded by the Office of the Student Services and Affairs headed by Dr. Pilipinas Ma. D. Jareño, OSSA dean. Also present in the activity were Dr. Mae Flor Posadas, VP for Research and Extension, and the respective deans per college.
The complete list of student-awardees may be viewed at the CPSU-OSSA official facebook page.
By: A. Gako, BSABE IV & J.A. Emoy
Photo credits: A. Gako and F. Abello