CPSU conducts month-long training workshop in Advance Handloom Weaving and Pick-Up Designs
Being the heart of innovation, technical development, and community livelihood enhancement, CPSU through its Research and Development Center (RDC) and Extension and Community Services Office (ECSO) once again extended another agri-based training to farmers in the community.
The month-long training-workshop on advance handloom weaving and pick-up designs, which took off last March 28, 2022 and completed last April 29, 2022 was the 2nd phase of the training in partnership with Philippines Fiber Development Authority (PHILFIDA) Region VI. Its Phase 1 was a week-long training conducted last December 6-10, 2021.
The project aimed to train farmers in this type of industry as a means for them to generate additional income for their families, while also contributing to the fiber industry in the region as part of the culture and heritage preservation engagements of the institution.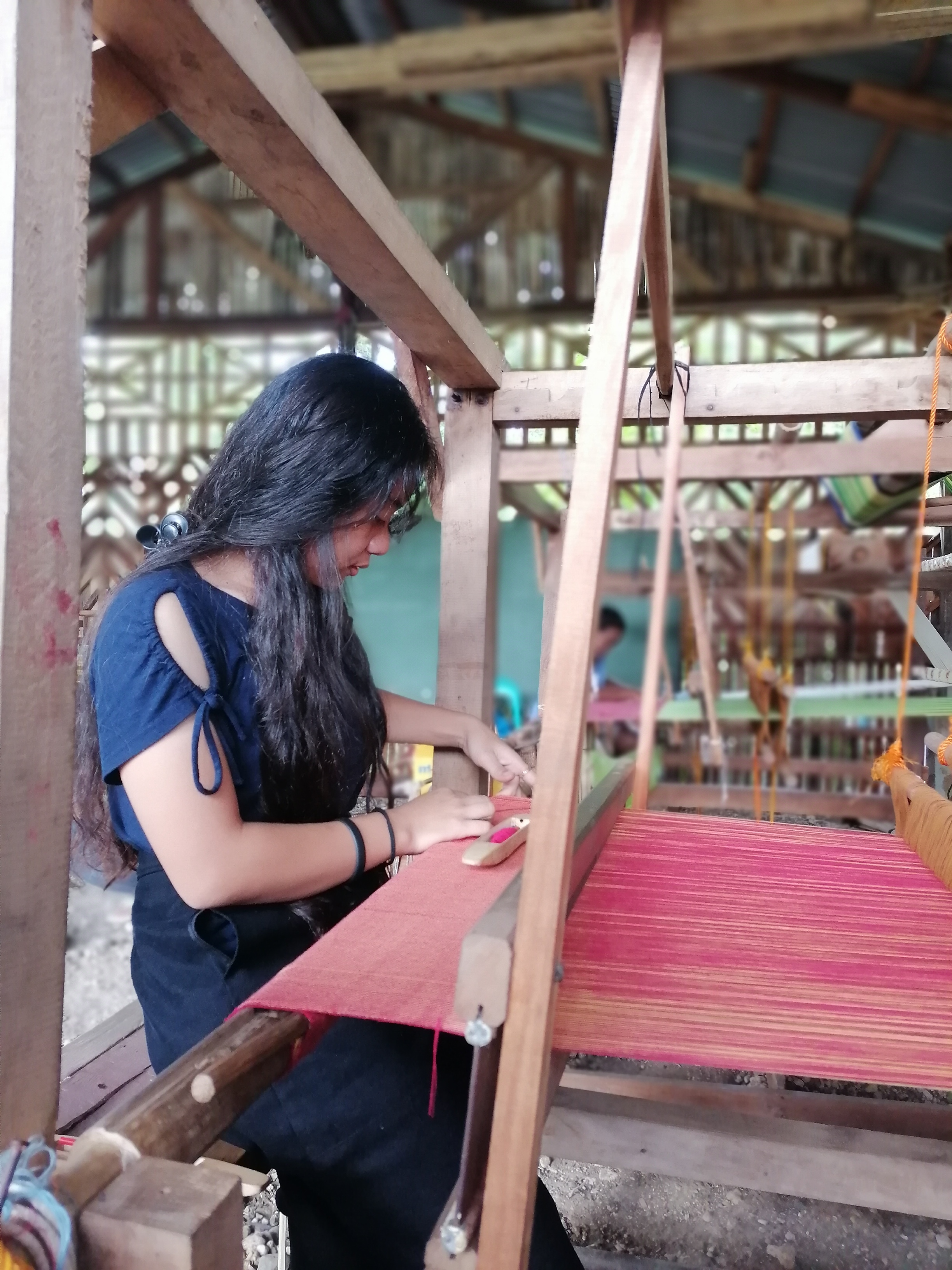 Widely considered as a "female-friendly" occupation, participants in the said training were mostly the farmers' wives and women farmers who engage in this sustainable and eco-friendly weaving venture. In particular, they were members of the Lukay Bantolinawon Small Farmers Association (LUBUSFA) and the Matanguilon Badyang Farmers Association (MABAFA).
Dr. Aladino Moraca, CPSU president, stated that with the Sericulture production embarked by CPSU in partnership with the Organization for Industrial, Spiritual and Cultural Advancement (OISCA), this is a reliable initiative for rural development in the countryside that paves way for economic-sustainability and the promotion of local trade.
"This is the University's share in support to the Sustainable Development Goals (SGDs) that target on providing women with equal employment opportunities, as well as livelihood for poverty alleviation, and food security," Dr. Moraca added.
Skills trainers who assisted the participants in the intricacies of the said craft were Ms. Mary Ann Montagot and Ms. Syrel Joy Ningal from Indagan Primary Multipurpose Cooperative Weavers, located at Miag-ao, Iloilo City.
The Workshop was organized by Dr. Angelie Rose Lumba, RDC director, and Dr. Jimmy Degillo, ECSO director, in coordination with Dr. Mae Flor Posadas, VP for Research and Extension. It is with high hopes that the trainees had gained impactful and productive skills and experiences to give them the economic advantage especially in this most depressing time of the pandemic.
By: S. Ermeo, BSA 4, & J.A. Emoy
Photos: J. Degillo & R. Lumba