CPSU faculty participates in upskilling activity through 'Glocalization in accreditation' training
Retooling faculty on the rigors of program accreditation, such as that of the Accrediting Agency of Chartered Colleges and Universities of the Philippines (AACCUP), became one of the focus of the institution as it prepares for the upcoming levels II and III evaluation of its various programs.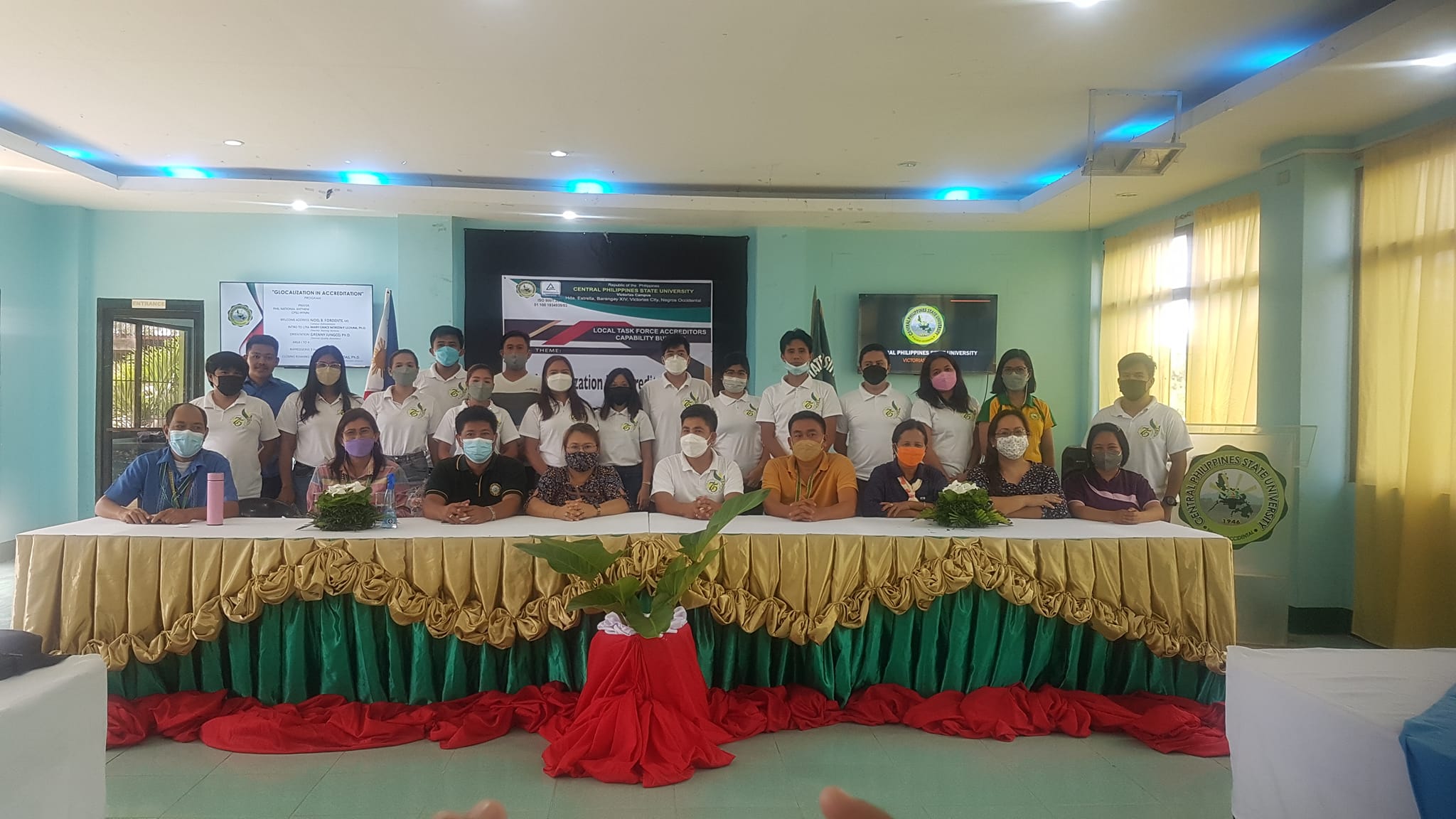 With this, a University-wide capability-building training for the AACCUP local task force accreditors was organized by the Office of the Vice President for Academic Affairs headed by Dr. Fernando Abello, in collaboration with the Quality Assurance Office headed by Dr. Grenny Jungco, and the Office of the Training Services with its Director Ma'am Mary Grace Noreen Leduna.
The first schedule was conducted last February 10-11, 2022 with participants coming from the seven (7) colleges in the Main campus. Separate schedules were also set for its satellite campuses such as; the Hinobaan Campus on Feb. 17, 2022, the Sipalay Campus on Feb. 18, 2022, the Candoni Campus on Feb. 21, 2022, the Cauayan Campus on Feb. 22, 2022, the Ilog Campus on Feb. 24, 2022, the Moises Padilla Campus on Feb. 28, 2022, the Victorias Campus on March 1, 2022, the San Carlos Campus on March 3, 2022, and the Hinigaran Campus on March 8, 2022.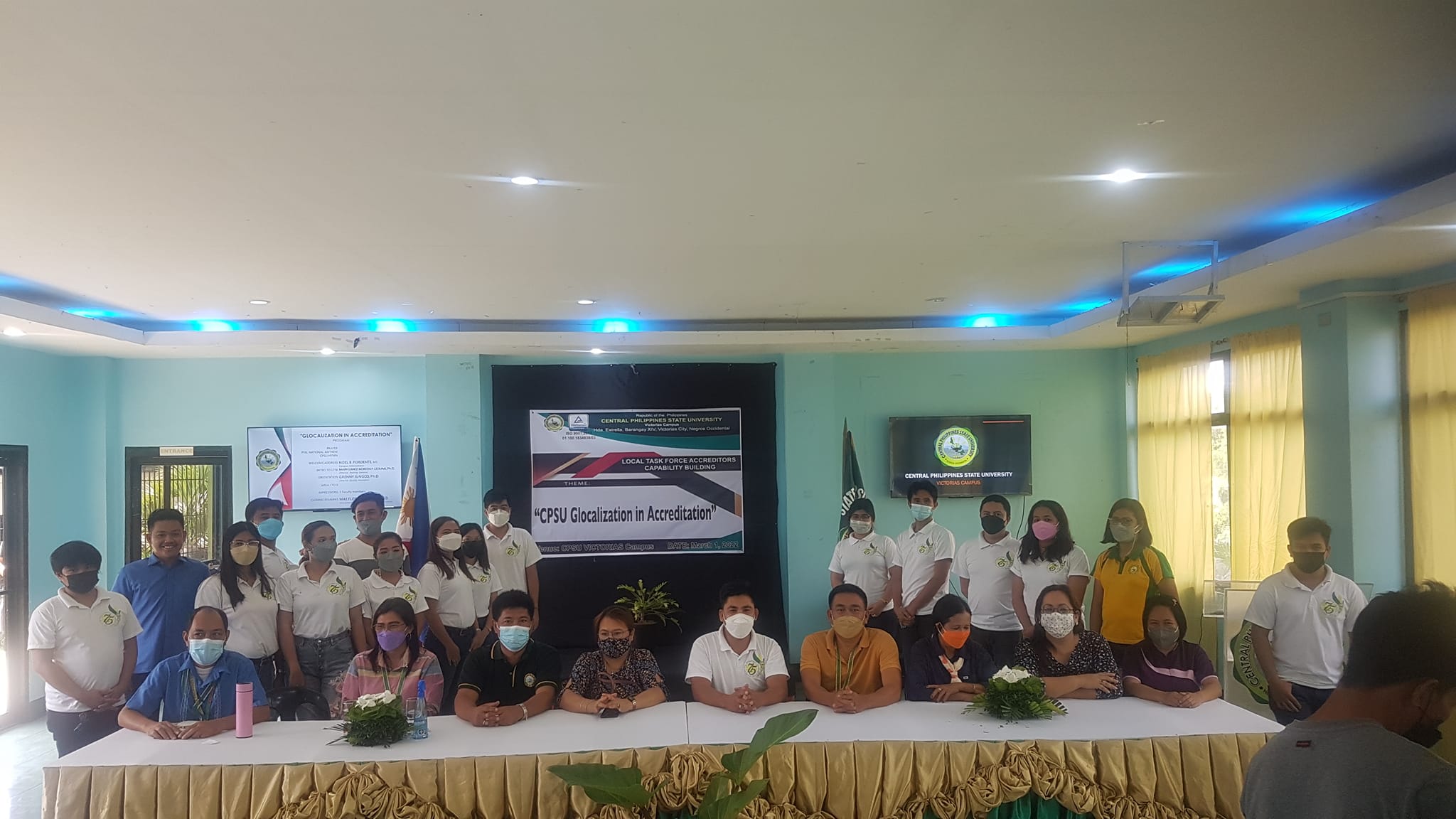 In-house trainers, who had formally underwent training on virtual accreditation by the AACCUP, and most of them being AACCUP accreditors themselves, were tapped as lecturers/trainers in various areas such as: for Area I - VMGO, Dr. Milagros Antonio; Area II - faculty, Dr. Riza Stephanie Alfaras and Dr. Marfy Cabayao; Area III - Curriculum, Dr. Eleanor Castro; Area IV - Support to Students, Dr. Pilipinas Ma. Jareño and Dr. Grenny Jungco; Area V- Research, Dr. Mae Flor Posadas; Area VI - Extension, Dr. Mae Flor Posadas and Dr. Moody Deocares; Area VII - Library, Sir Julius Fetiluna; Area VIII - Plant and Facilities, Engr. Alfredo Castro, Jr.; Area IX - Laboratory, Mrs. Joehaida Oquias; and Area X - Mrs. Victoria Besana.
With the inputs and knowledge they gained in the training, the local task force members are expected to be fully equipped and capacitated to hurdle the requirements and demands of the next AACCUP visits.
By: J.A. Emoy
Photo Credits: M.G.N. Leduna