Victorias Campus 100% in January 2022 LET for BEED
CPSU- Victorias Campus has once again claimed victory after their second-in-a-row achievement in the Licensure Examination for Teachers (LET). Held last January 2022, the Campus garnered a sweet 100% passing rate in the Elementary Level, a victorious repeat of record for the said board exam as this extension is remembered to have achieved 100% passing rate plus one topnotcher in the September 2021 exam. The Campus Administrator, the teaching force of the College of Teacher Education, the staff, and the whole students are expressive with their heartfelt gratitude and congratulations to the passers for imprinting another valuable record to the institution. The three new licensed professional teachers are: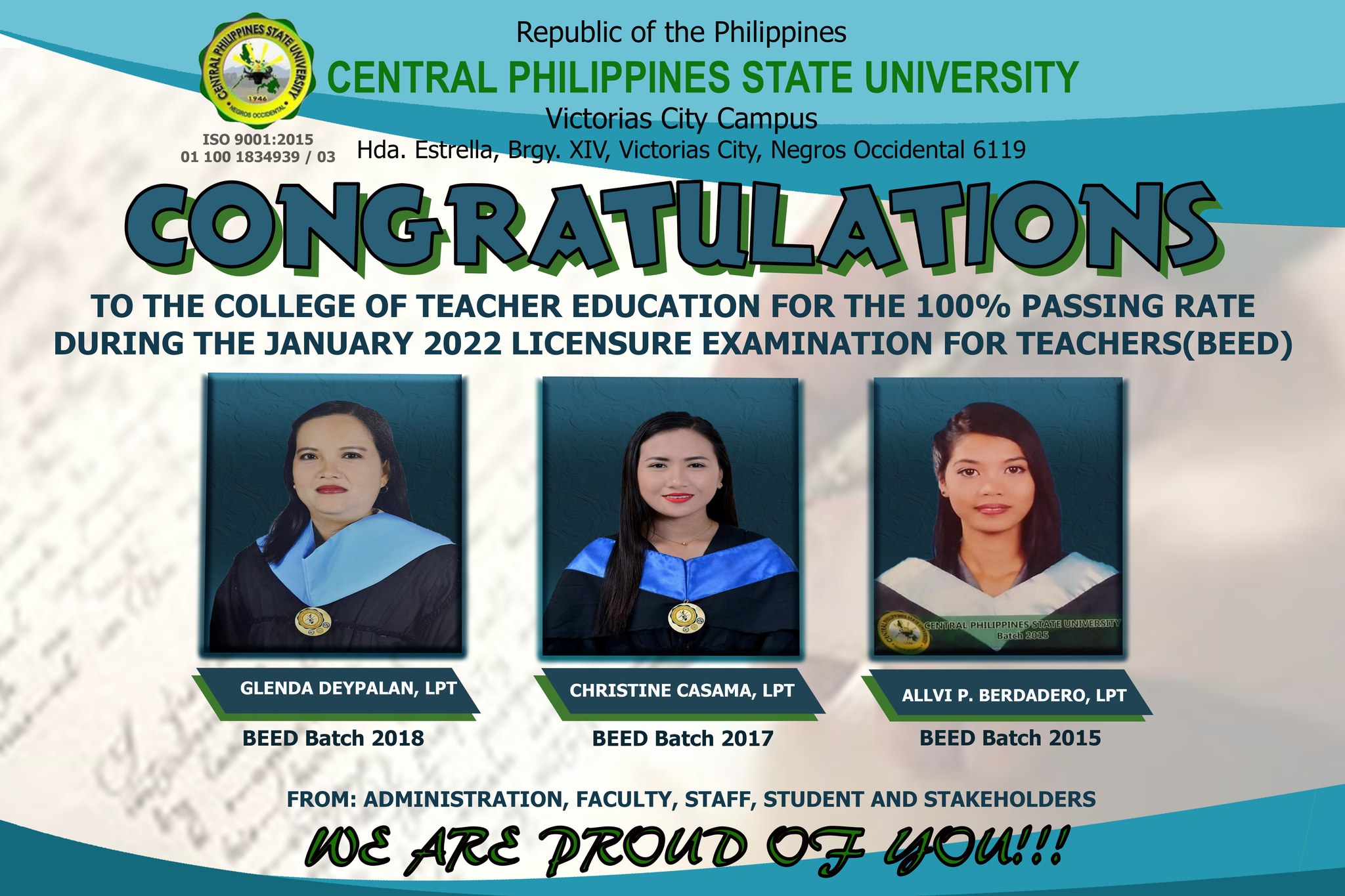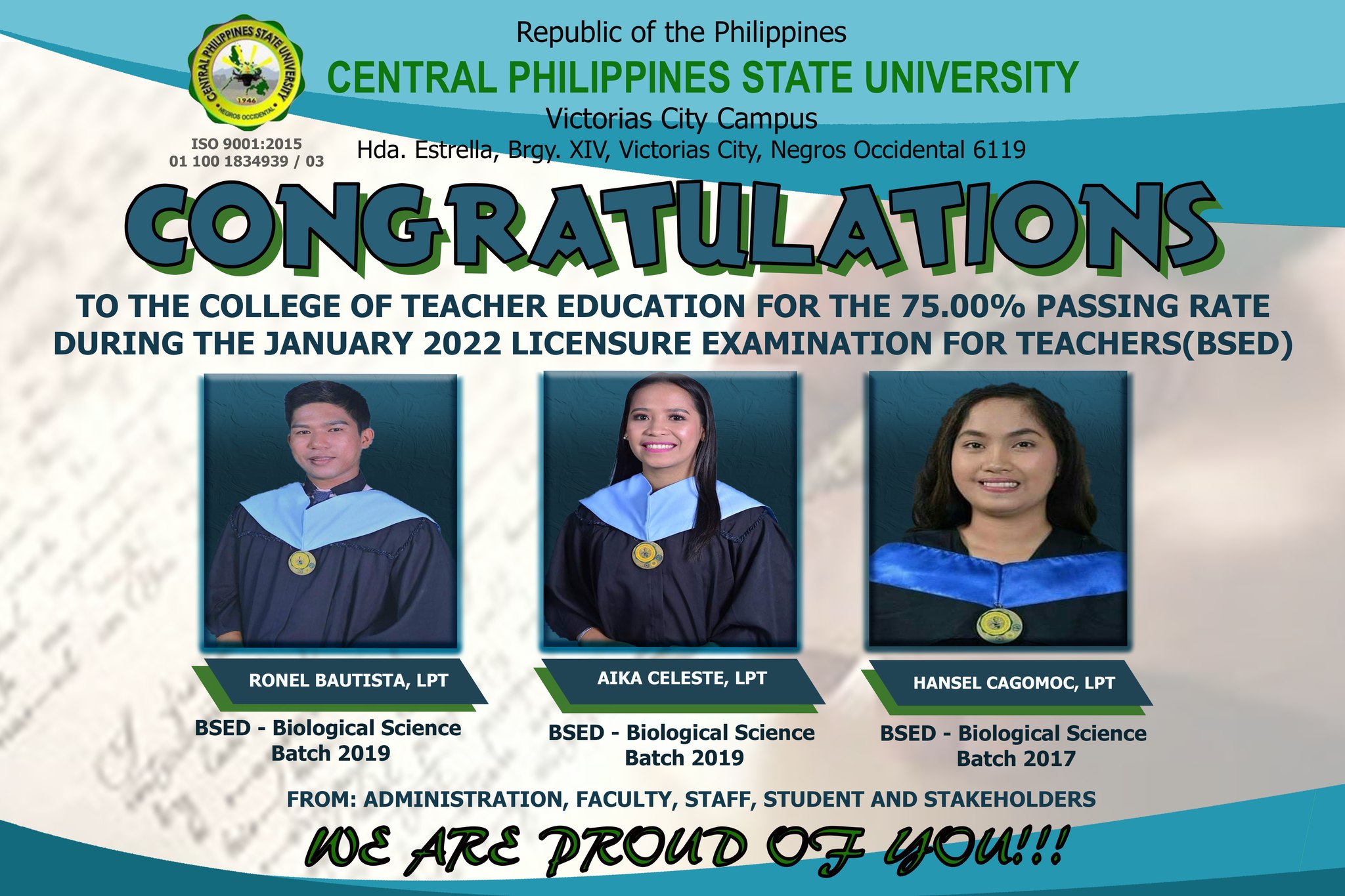 1. Glenda Deypalan, LPT- BEED Batch 2018
2. Allvi P. Berdadero, LPT- BEED Batch 2015
3. Christine Casama, LPT- BEED Batch 2017
For the Secondary Level, the campus also garnered a 75.00% passing rate. Those who successfully passed were:
1. Ronel Bautista- BSED- Bio Sci Batch 2019
2. Aika Celeste- BSED- Bio Sci Batch 2019
3. Hansel Cagomoc- BSED- Bio Sci Batch 2017
According to the Professional Regulation Commission (PRC), there were 15, 696 examinees for the Elementary Level from which only 8,737 (55.66%) successfully passed. On the other hand, the Secondary Level had 22, 454 recorded examinees, and only 12, 074 (53.77%) made it.
The whole campus, most especially the College of Teacher Education, is proud with their new set of passers. Indeed, it is a sweet victory for Victorias Campus. -JDS