Bayanihan' in action: CPSU-CAS extends assistance to 'Odette' victims
The onslaught of typhoon Odette at signal no. 4 that slammed into Negros Occidental ravaged most parts of the Province leaving a huge devastation to many communities.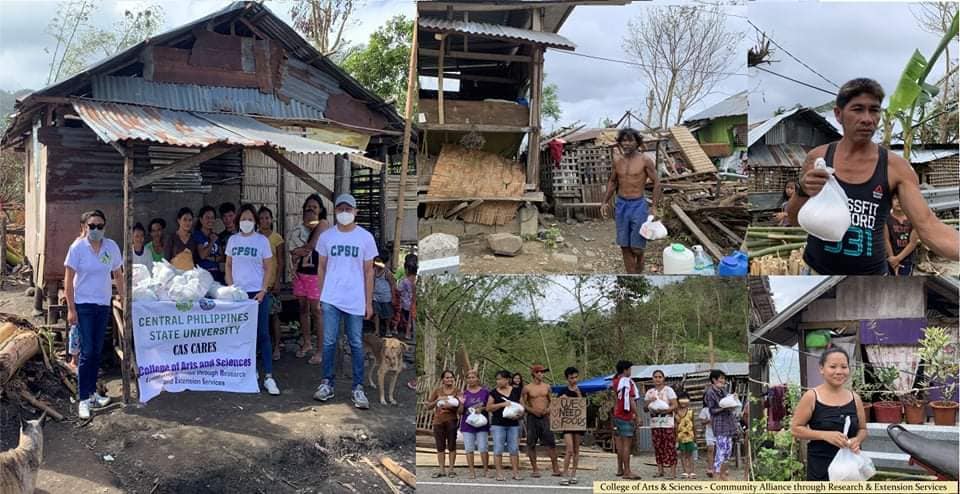 In the spirit of Bayanihan, CPSU College of Arts and Sciences (CAS) immediately initiated the distribution of relief items to 100 displaced families in different cities and municipalities in South Negros last December 30, 2021.
These were Brgy. Camingawan, Brgy. Hilamonan and Brgy. 9 in Kabankalan City; Brgy. Calubang, Brgy. Vista Alegre and Brgy. Andulauan in the Municipality of Ilog; Brgy. Masaling and Brgy. Inayauan in the Municipality of Cauayan; and Brgy. 4 in Sipalay City, Negros Occidental. The second batch of relief distribution is set this first week of January 2022.
The said community service was expected to meet the immediate needs of the most affected families as they start rebuilding. This was made possible through the concerted efforts of the CAS family, private individuals and friends, with the assistance of the CAS ASSOC officers and members who helped in identifying the recipient households.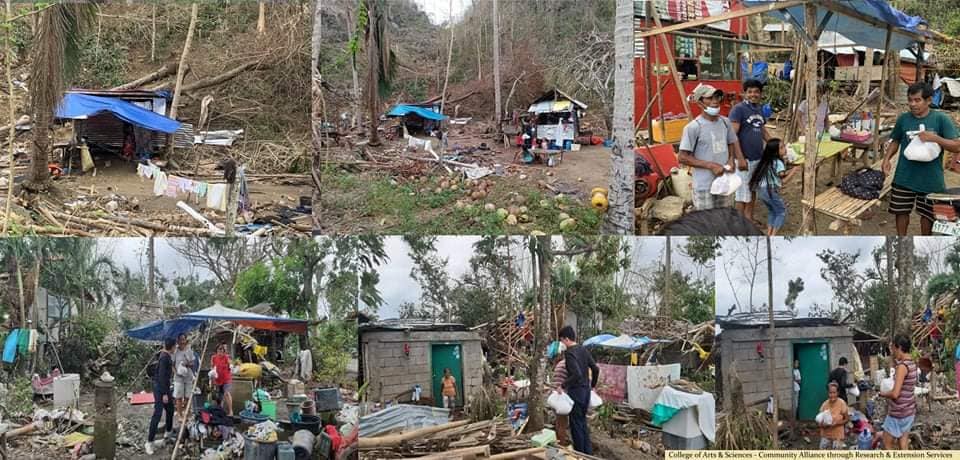 This is another initiative of CAS - CARES (College of Arts and Sciences - Community Alliance through Research and Extension Services) showing that in the midst of adversities, the unwavering solidarity among Filipinos is one strong ingredient that makes us resilient through tests of time.
by: J.A. Emoy
photo credits: CAS - CARES