"Bundo" challenge: A community-based livelihood project adopting CPSU's Green Mining Technology
Extension programs that are directed towards viable and sustainable livelihood opportunities for farmers in the community are few of the significant contributions of the institution to eradicate rural poverty in the countryside.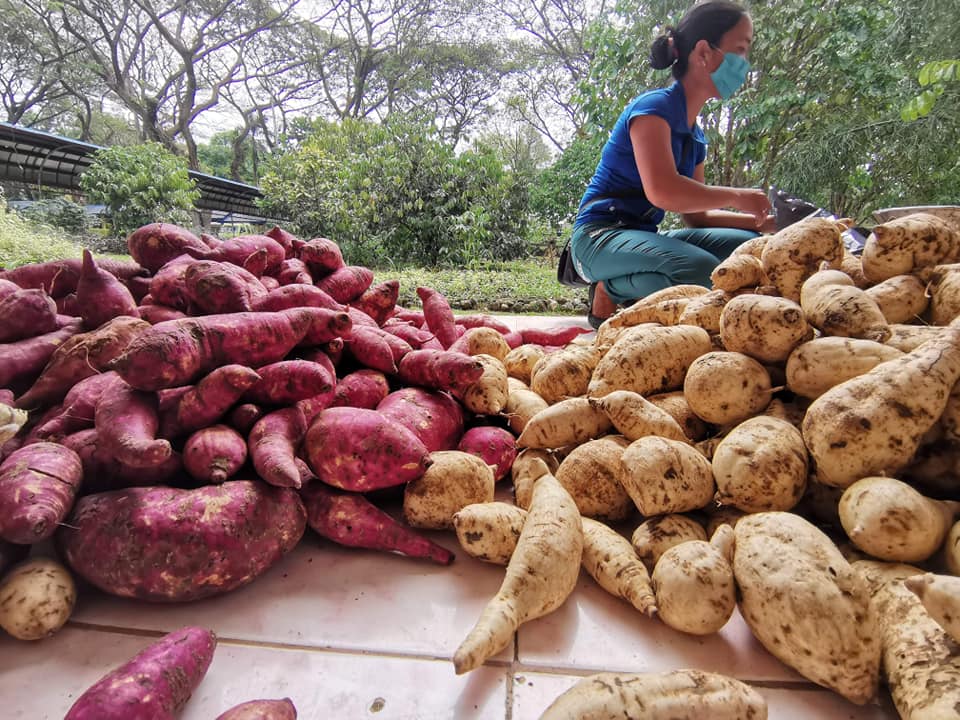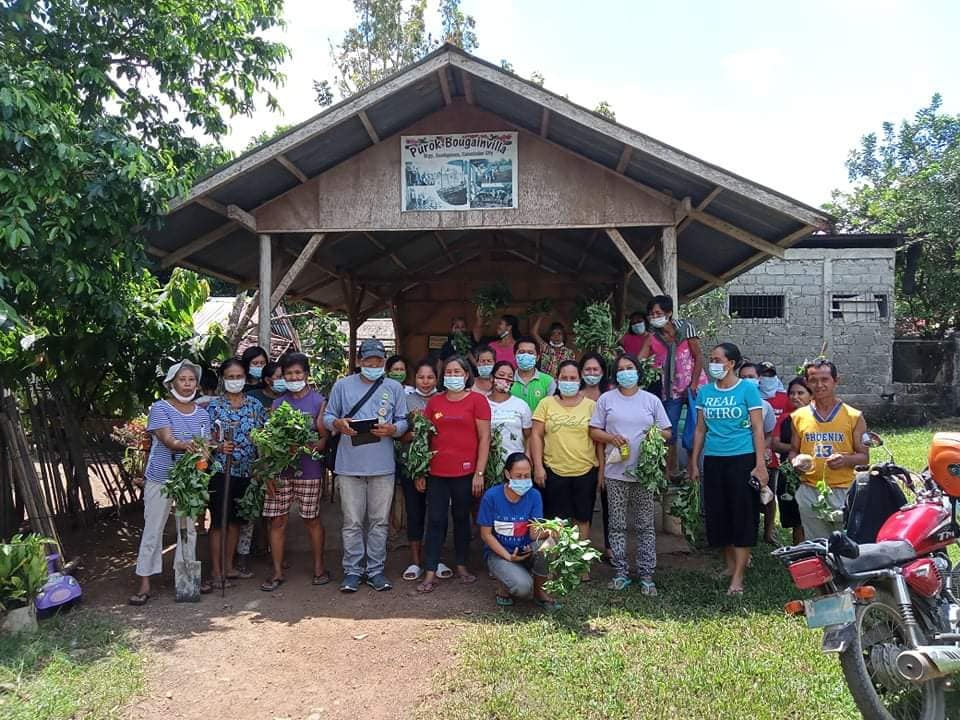 Headed by the College of Agriculture and Forestry (CAF) various projects, technologies and linkages have been initiated to help the marginalized farmers gain better footing in choosing various options to augment their income.
One of the technologies shared by CAF to the farmers is the Green Mining Technology, a new approach of planting sweet potatoes that guarantees increased yield. Unlike the conventional practice, in this method, soil is mounded to about 70 cm. The purpose is to elevate the soil to prevent it from being eroded especially during the country's rainy season and monsoons. After 4 months, each mound yields approximately 4 kg. of crops. This design is likewise cost, time and energy-efficient since it only requires one-time preparation. After harvest, mounds can be continually utilized for the succeeding cropping cycles, making it an ace to farmers.
This technology was shared to the Camingawan-Tagukon Farmers' Association (CATAFA) at Purok Mainit, Brgy. Camingawan during the intensive farmers' training conducted by CAF in their Farmers' Field School (FFS) facilitated by Maryvic Pedrosa and other CAF faculty last September 2020.
Since then, the CATAFA headed by their president, Sir Arnel Calago, initiated the "bundo" (mound) challenge to its members where each one is expected to prepare 50 mounds in their backyard. Sir Calago with the assistance of the College of Agriculture and Forestry (CAF) helps the members in marketing their farm produce to the consumers at a reasonable price making it a sustainable project that provides income to each of the members while also creating local employment.
Seeing the viability of the project, nearby communities such as Purok Nabung-an, Purok Yamut and Purok Ballo in Brgy. Camingawan likewise adopted the technology. Recently, Purok Bougainvillea also expressed willingness to adopt the said project.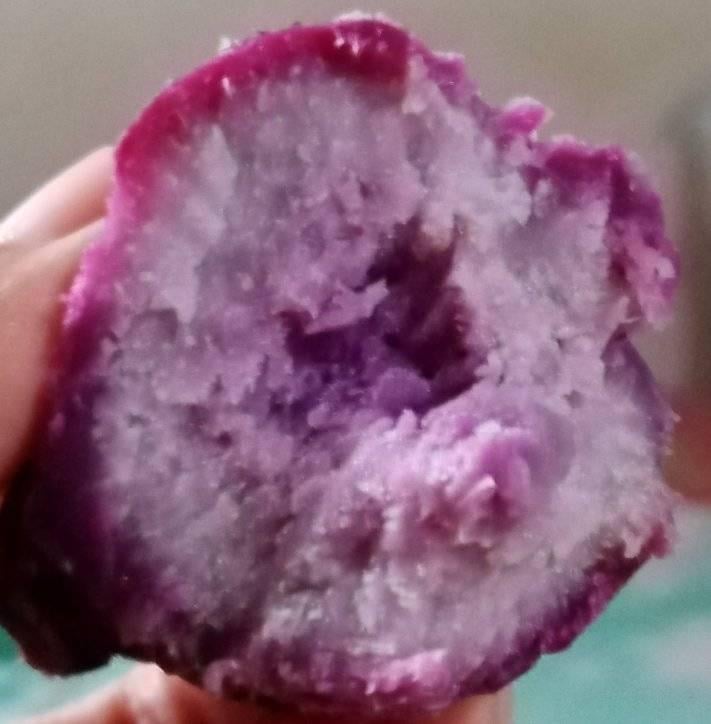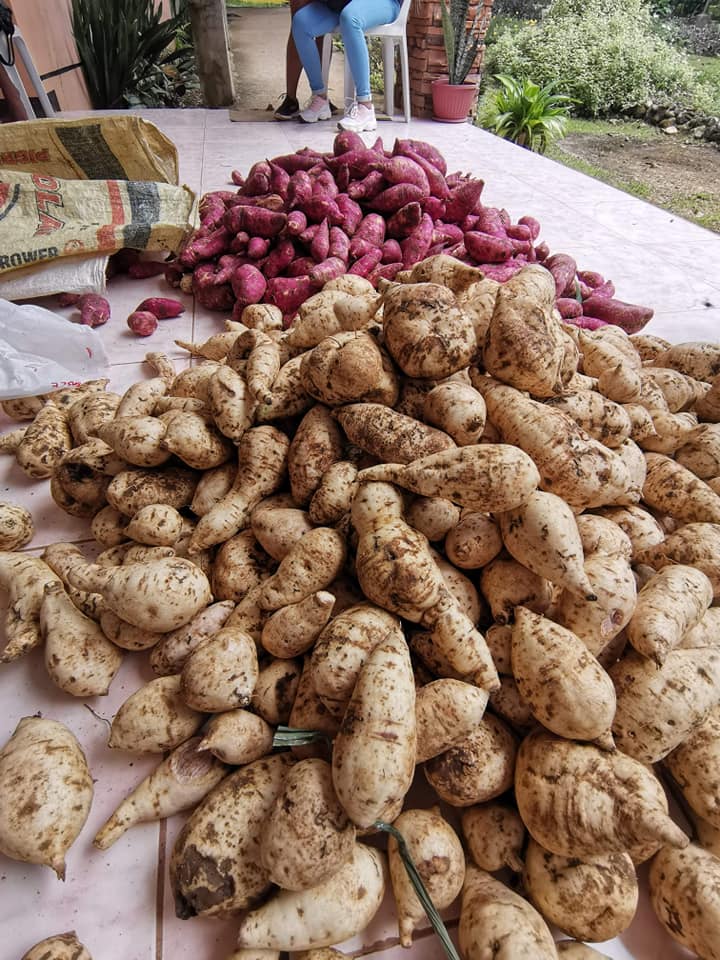 Last March 5, 2021 the CAF team headed by sir Rhaprap Tondo Green Tech Farm Manager and CAF instructor, together with the CATAFA president Sir Calago went to Purok Bougainvillea to conduct a training on Green Mining method to the community.
CPSU president Dr. Aladino C. Moraca, being an advocate of grassroots technology to improve rural economy through agriculture, and the idea generator of the Green Mining method, lauded the project and committed strong support to the community in the said endeavor.
"This project is in line with the University's goal to provide sustainable livelihood to the farmers which are practical and climate-suitable. We also tap the farmers in the community as our partners especially in sustaining our project in sweet potato flour production," Dr. Moraca said.
Currently, the CATAFA members including nearby communities have generated an estimate of 3,000 mounds (bundo) of sweet potato and have already gained profit from their first harvest.
By: J.A. Emoy
Photo credits: M. Pedrosa and A. Calago