Research, Extension and Community Services conduct training on solar powered water system installation
Water, being a vital element of life, is an essential component for a healthy and productive community. Seeing this predicament of the households in So. Lucay, Brgy. Camingawan, Kabankalan City, the Research and Extension Office of Central Philippines State University conducted a training workshop on designing and installation of community-based solar-powered water system for drinking and household use last February 8, 2021.
Recipients were the families residing at the CPSU AEOP – FVTC or Agricultural Extension Outreach Program – Farmers' Village Training Center. The lecture was headed by Sir Jundel Gonzaga, CAF faculty. Afterwards, the installation of the solar-powered water system was done.
Dr. Aladino Moraca, CPSU president, who had already initiated various activities of installing solar panels to destitute farmers in the community, stated that extending assistance to underprivileged households is one way for the University to show its care and concern to the community being one of its stakeholders.
The households expressed sincere gratefulness to the institution for answering their long-standing problem of potable water supply in the community. They likewise stated that being stakeholders of the institution, they are willing to support whatever programs and projects of the University towards the achievement of its goals.
Present during the said activity were VP for Research and Extension Dr. Mae Flor Posadas, VP for Academic Affairs Dr. Fernando Abello, Research Director Dr. Angelie Rose Lumba, Director for Communication and Information Dr. Flora Carpio, Dean of the Graduate School Dr. Mary Ann Dagunan, and Gender and Development Coordinator Noel Dayono, among others. With them were Ma'am Dina Gensola of DA, and the former VP for Research and Extension Dr. Joel Perez who spearheaded this activity as his legacy project for the University and the AEOP-FVTC community. (Source: M. Pedrosa)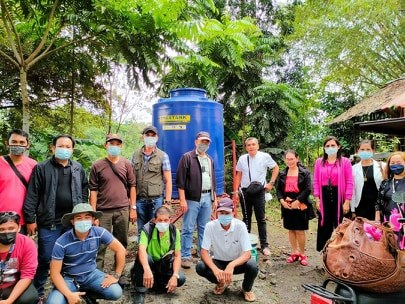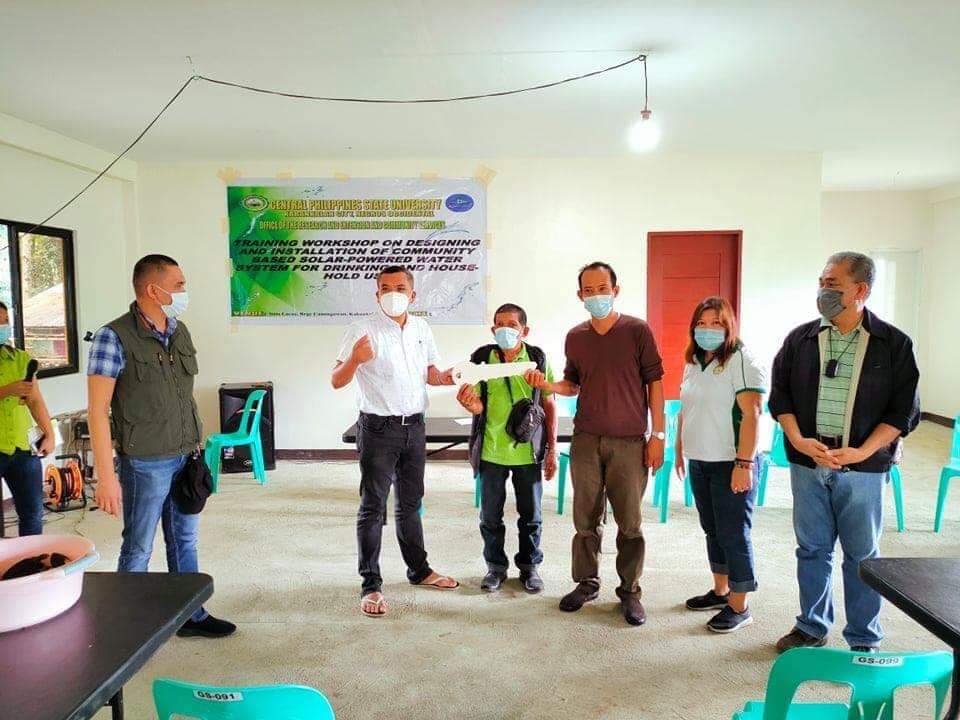 By: J.A. Emoy
Photo Credits: F. Carpio