CPSU and LGU of Valladolid signs MOA for the establishment of tech-voc institution
The University's incessant goal of poverty alleviation in the region through reaching a wider scope of clientele has led to the forging of partnerships between CPSU and the Municipality of Valladolid last February 8, 2021 at the CPSU - Main campus, Kabankalan City, Negros Occidental.
The said memorandum of agreement (MOA) stipulates the establishment of CPSU Technical Vocational Institution (TVI) offering on organic agriculture production at Purok Masagana, Brgy. Bagumbayan, Municipality of Valladolid, Negros Occidental.
This pact is expected to promote and enhance the use of renewable resources, advanced technologies in organic production, post-harvest handling and processing, including the establishment of technical working group, among others, as effective mechanisms for the implementation of the Organic Agriculture Production (AOP).
Dr. Aladino Moraca, CPSU president, stated that this convergence of CPSU and Valladolid in building initiatives and strategies to strengthen and hasten development in the region through education and agriculture technologies is part of the institution's developmental framework to attain growth and progress in the entire region.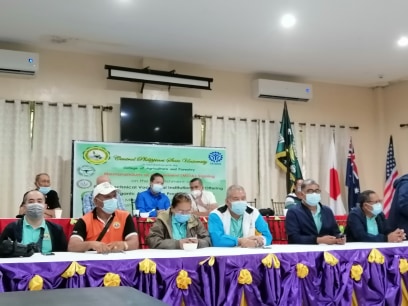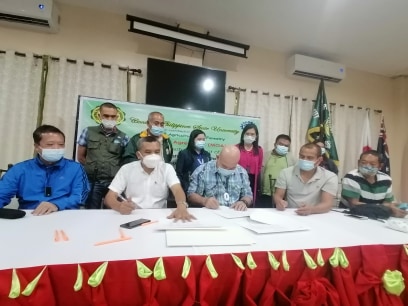 "Since the University is recognized as the bearer of agriculture in the Province of Negros Occidental, no doubt the interest of the LGU relies so much on CPSU to lead in developing the potentials of agriculture in the entire region. Hence, this activity aims to expedite the process through engaging in partnerships with LGUs. I believe in the commitment, and serious interest of the LGU to participate in the realization of this goal," Moraca said.
In response, Valladolid Municipality Mayor Enrique Miravalles expressed gratefulness to CPSU and stated that this partnership would spur great opportunities and substantive benefits to all Dolidnons, especially in the enhancement of their locally organized agriculture systems.
Present to witness the said agreement were CPSU VP for Academic Affairs Dr. Fernando D. Abello and Valladolid Vice-Mayor Roel P. Yogore. With their team were TWG head Sharon Rose Lin Masa, TESDA Specialist II Jenie Notchite, TWG members Kerstien Trayco and Neo Abell Obligar, SB Larry Garde and Armando Alvarez and mayor's office staff Mark Anthony Cabrillos.
Also held during the said event was a conference with the Municipalities of Murcia and Valladolid to lay down plans on how to maneuver accurate strategies that would lead to the eventual approval of the opening of CPSU extension classes in their localities.
Dr. Abello presented and deliberated to them the current conditions, requirements, and expectations that are to be anticipated and prepared for the extension classes to be approved by the University Board of Regents (BOR).
With this, Municipality of Murcia Mayor Gerry Rojas articulated his commitment to provide whatever necessary support they could give to pave way for the realization of this plan.
With him were Murcia Vice Mayor Johnny Reosura, SB members Carlito Yu, Adrian Olimpo, Belen Magbanua, Jose Gomez, Antonio Luis Gonzaga, Alfredo Villarosa, ABC President Hernan Alintana, executive assistants Nicanor Constantino and Richie Delos Santos, and the members of the local finance committee.
Likewise, Mayor Miravalles of Valladolid assured CPSU of their sincere willingness to provide whatever is necessary to carry out the opening of extension classes in their locality.
Among the CPSU officials present to witness the event were VP for Research and Extension Dr. Mae Flor Posadas, Quality Assurance Director Dr. Grenny Jungco, Graduate School Dean Dr. Mary Ann Dagunan, College of Agriculture and Forestry Dean Dr. Roland Marcel Bachiller, Development Communication and Information Office Director Dr. Flora Carpio, Research and Development Director Dr. Angelie Rose Lumba, Instructional Media Production and Development Director Dr. Josephine Asuncion Emoy, Training Services Director Mary Grace Noreen Leduna, TESDA Focal Person Maryvic Pedrosa and TVI Coordinator Dr. Salvador Castor, Jr.
By: J.A. Emoy
Photo Credits: M.G.N. Leduna